It's all well and good creating new buildings that are packed with sustainable design, but it can often be even greener to simply adapt what has already been constructed. To highlight this, the prestigious Royal Institute of British Architects (RIBA) has launched a new award to celebrate the most creative reuse of buildings in the UK.
The inaugural RIBA Reinvention Award shortlist features four remarkable retrofits in England that range in size, budget and purpose. According to RIBA, each one increases the longevity and energy efficiency of existing buildings, reducing the need for demolition and new construction.
"Looking ahead to the low carbon future, it is vital we always consider how we can reinvent existing buildings to work even better when they accommodate new uses," said RIBA President Simon Allford. "The careful husbandry of existing resources – including buildings – has a long and noble, if recently forgotten, architectural history that we are relearning – and fast. These remarkable projects all demonstrate that the architecture of reinvention, requires immense talent, vision and creativity."
The winner of the RIBA Reinvention Award will be revealed at the Stirling Prize ceremony announcing the UK's best new building on October 19. Until then, we feature each one below.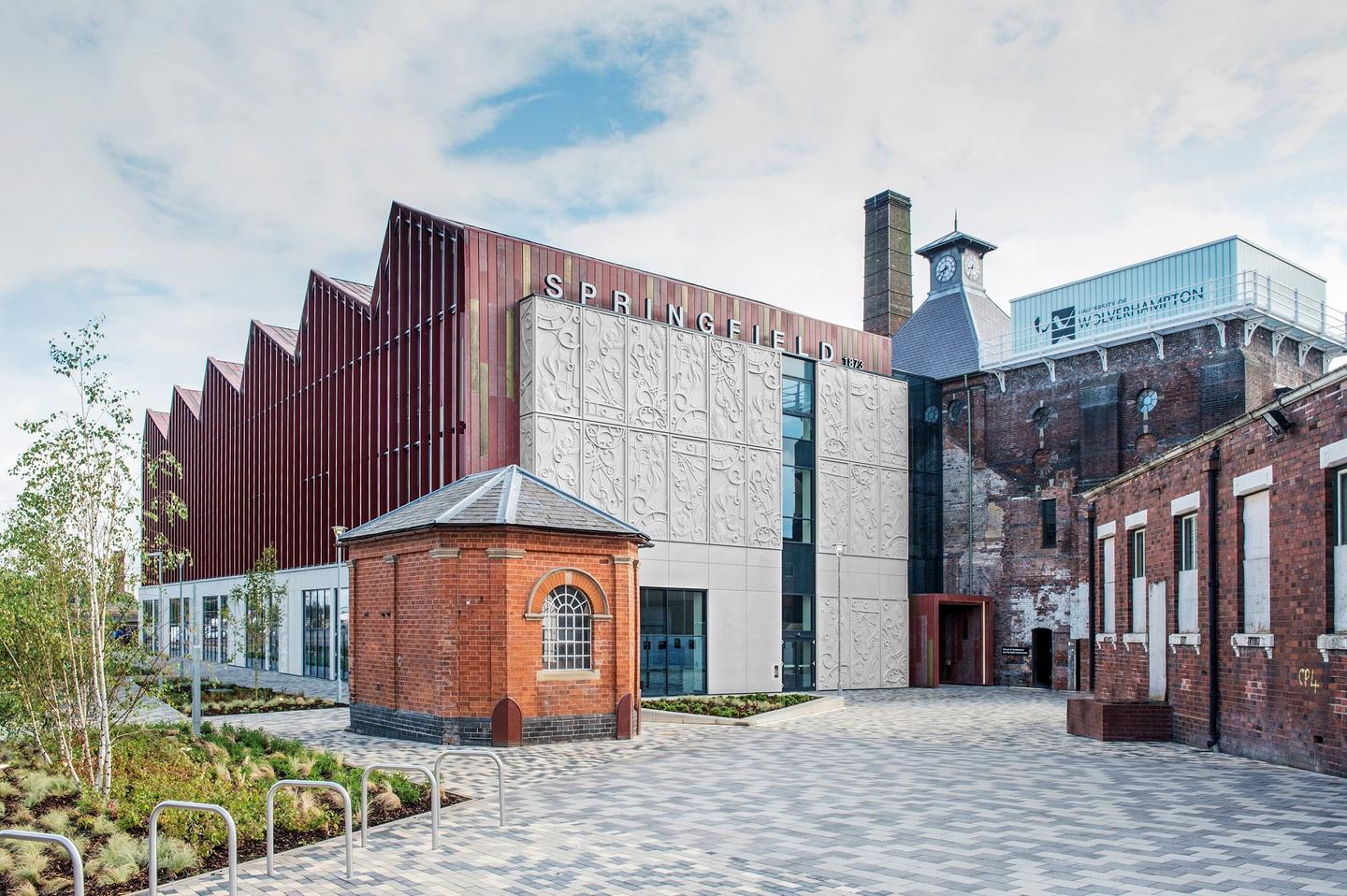 The Mitchells & Butlers Brewery was once a major employer in the city of Wolverhampton. Following its closure in 1991 and then two major fires, the building fell into disrepair. In 2015, it was purchased by Wolverhampton University, which commissioned its transformation into an architecture school.
The project, now named the University of Wolverhampton School of Architecture and the Built Environment, was renovated by Associated Architects, with Rodney Melville and Partners. The firms went to great lengths to honor the historic character of the building and its new areas are finished in brass and copper to lend them an authentic air and ensure they take their place well among the older structures. A large glazed section was also added to increase daylight inside, which mimics the form of a water tank that was previously installed.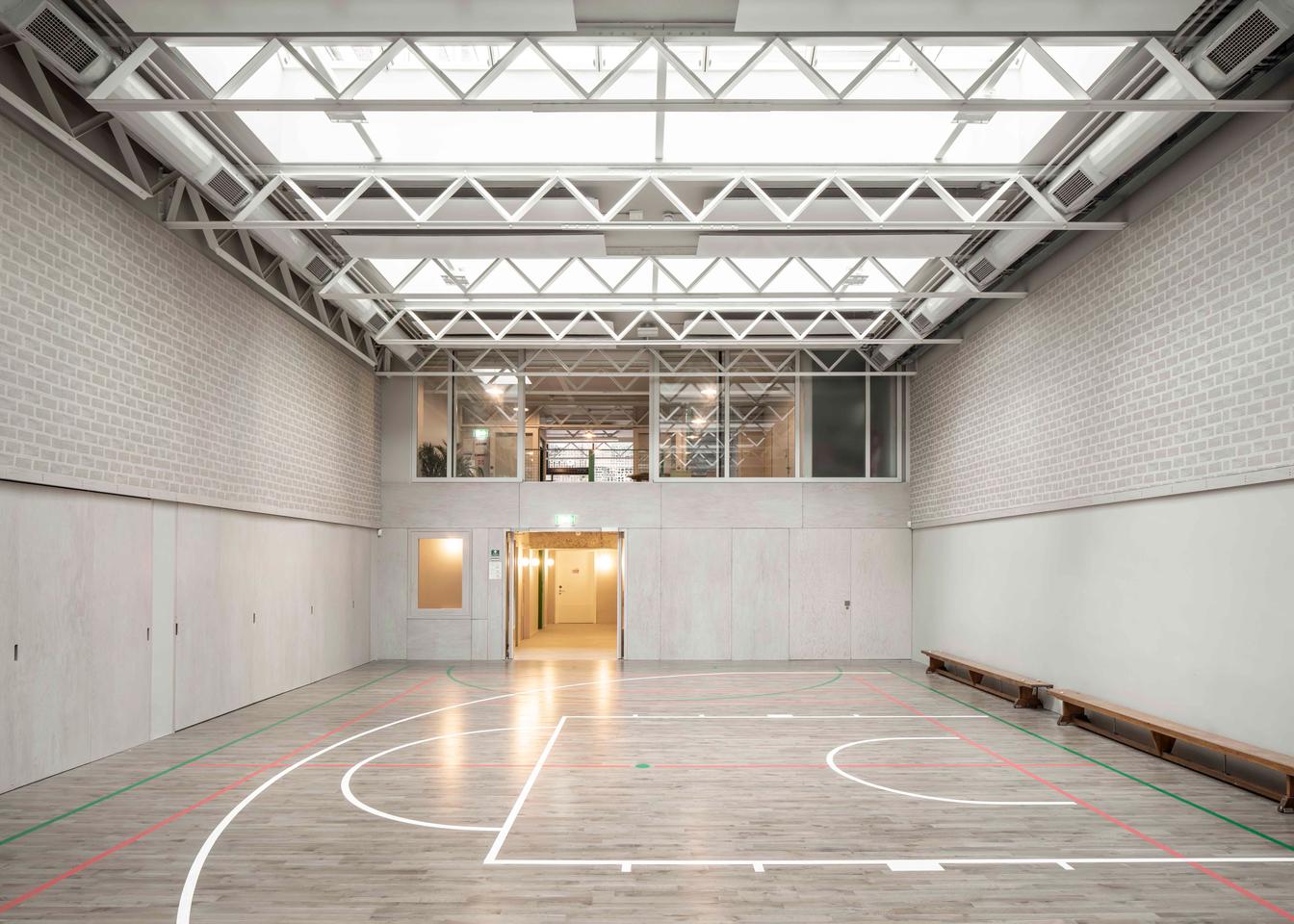 Great Things Lie Ahead, in Holborn, central London, was designed by 6a architects. The firm refurbished and extended a gym and added a new community building.
It was created in collaboration with artist Caragh Thuring and involved stripping back a basement to its concrete structure, while opening it up with rooflights over a multipurpose hall. A two-story street-facing extension serves as an entrance and function spaces. One eye was kept on the budget throughout and it embraces a utilitarian aesthetic leaving structural supports exposed.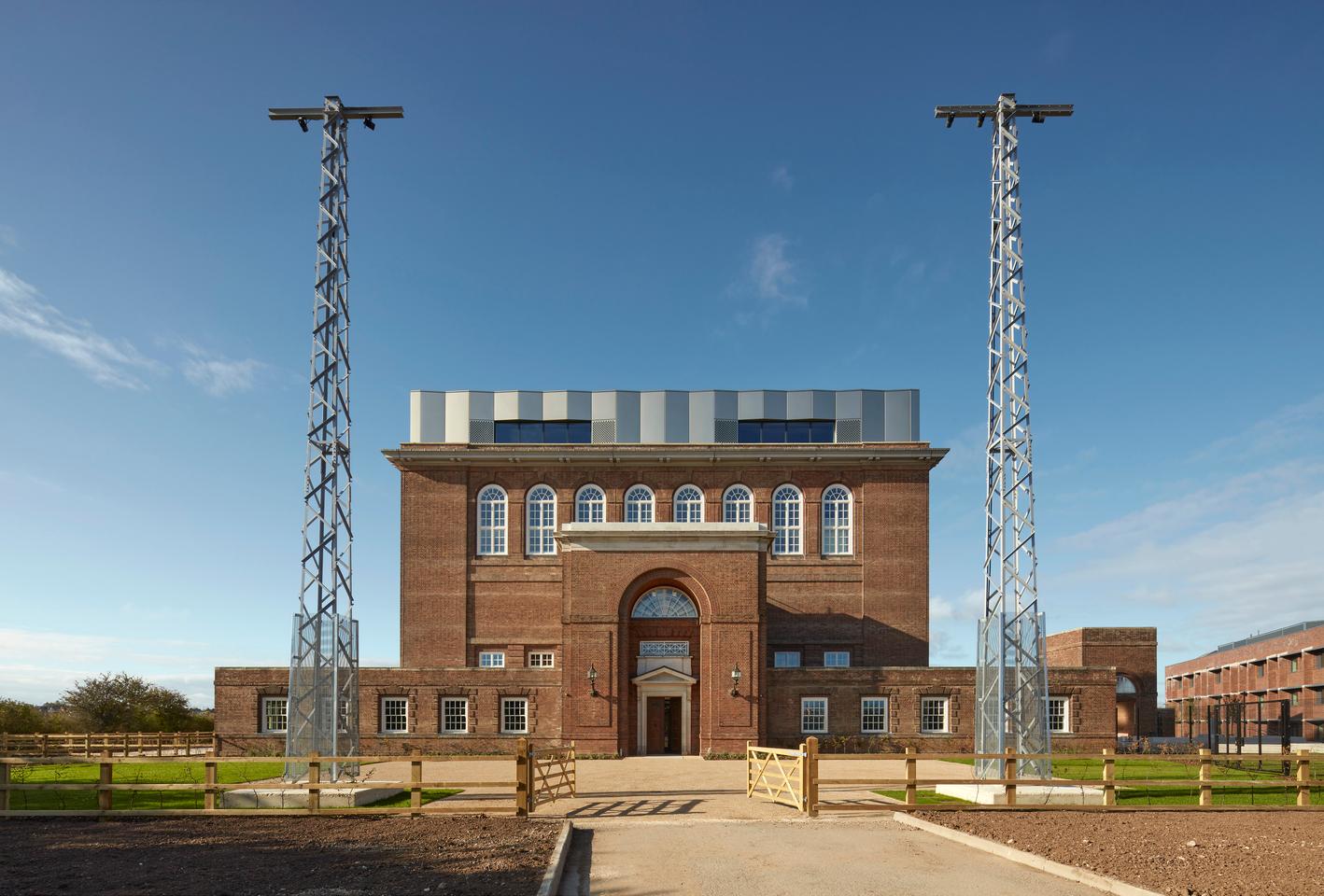 Houlton School, by Van Heyningen and Haward Architects, is located in Rugby and involved retrofitting a former radio station into a modern high school.
The project is part of an emerging residential district on the site of the old radio station. Van Heyningen and Haward Architects painstakingly transformed a section of three blocks into the school, which is arranged around a central courtyard. The architects retained the site's unique character on the exterior. The interior features a large light-filled dining hall and the decor nods to the its past as a radio station.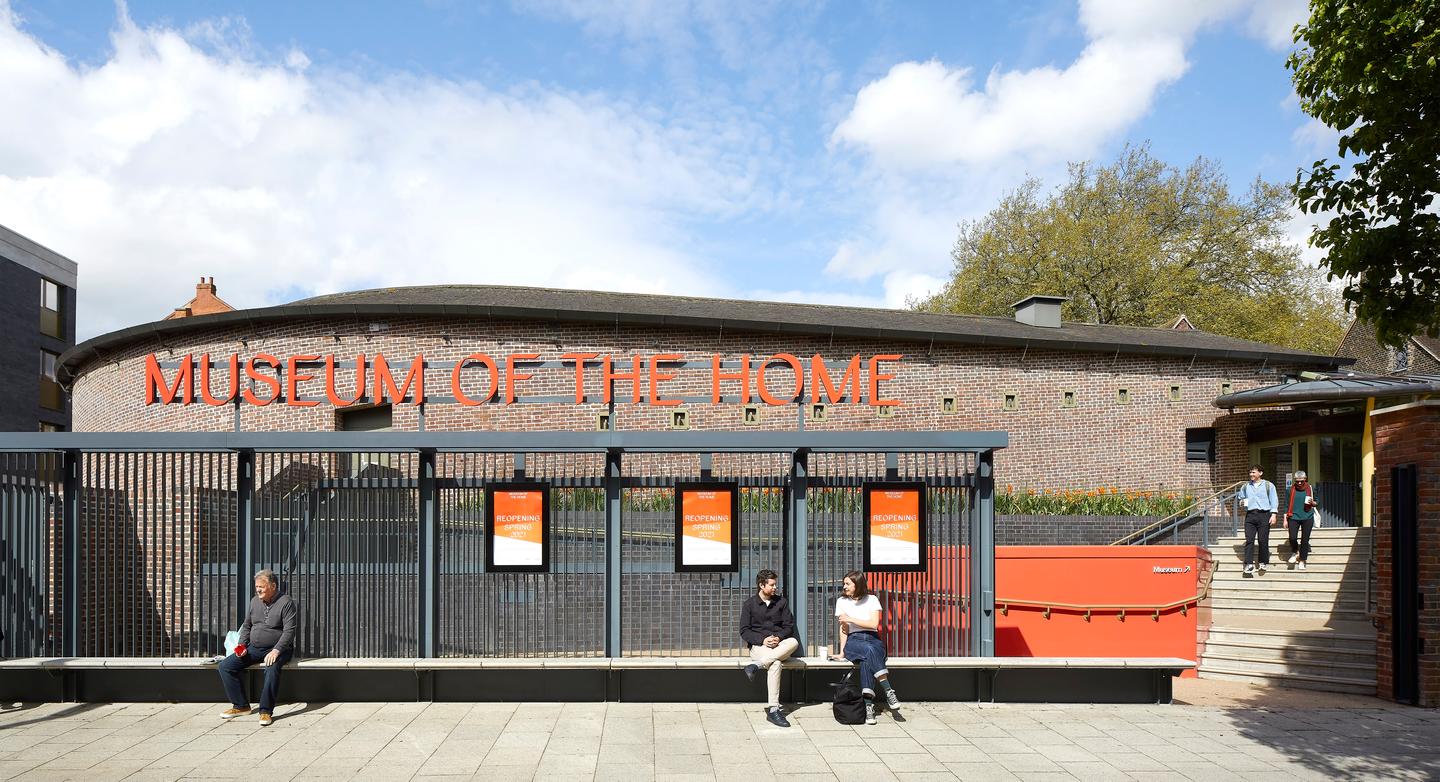 Museum of the Home is located in Hackney, London. The project extended and renovated the museum, which occupies an historic almshouse.
Wright & Wright Architects rearranged the interior of the building, doubling publicly accessible areas, creating 80% more exhibition space and making repairs, with no corresponding increase in overall energy consumption. Accessibility has also been improved and places focus on the lush landscaped gardens outside, while adding a drought-resistant green roof that helps insulate the interior.
Source: RIBA
Source of Article