Colin Thierry
Published on: July 21, 2022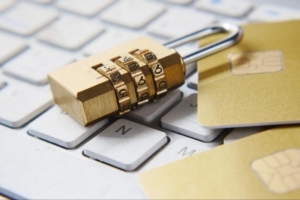 The popular password manager RememBear has been officially discontinued. The company announced on Tuesday that the service will still be available to download and use for existing users until July 18, 2023, but it will no longer be available to other users.
RememBear is owned by TunnelBear, the popular VPN provider.
"This wasn't an easy decision for our team to make, however, we aim to be nothing short of transparent with our fans and supporters when it comes to providing the services you need, with the Bears you love," the company said in its blog post.
RememBear said that it had a hard time gaining traction in the password manager space after its 2018 release. The company quickly found out that there was a lot of competition in the password manager space and that it was too late to the game. By the time RememBear was released, many users had already chosen a password manager service and convincing them to switch was "simply too much to ask," the company added.
"We eventually came to the realization that, instead of allowing RememBear to continue without active development, and instead of allowing it to become a security risk for those who rely on it, we've needed to officially end support," said RememBear. "The security of your passwords and the quality of RememBear is too important."
In order to ensure that there are no service disruptions for existing users, RememBear also said that its paid subscribers would be properly refunded.
The company also said that existing RememBear users can expect the following:
Users will no longer be able to create new accounts. If you have an existing RememBear account, you will be able to continue using the service until July 18, 2023.
RemeBear will no longer be selling the service, and subscriptions will no longer automatically renew for users who have subscription renewal enabled.
All existing users will be automatically upgraded to a Premium account. If you already have a RememBear subscription, you will receive a prorated refund within 5-10 business days.
While the company will not be issuing any updates to include new features or designs, RememBear will still continue to prioritize fixes for any security issues and bugs.
Source of Article