Tyler Cross
Published on: January 26, 2023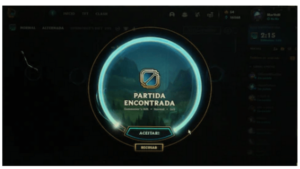 The gaming company, Riot Games, was the victim of a a social engineering attack on Jan. 20, and as a result, suspended new releases and content — including regularly scheduled patches.
Not only was source code for the games League of Legends and Teamfight Tactics stolen, but the code for a legacy anticheat platform was exfiltrated during the attack. The breach also contained experimental game modes and content, most of which was prototype content in the testing stage with no set release date.
Riot Games assured customers that there was no indication that player data or personal information was stolen — though it's still recommended for users to reset their passwords as an extra security measure after a service they use faces a breach.
"Earlier this week, systems in our development environment were compromised via a social engineering attack," Riot Games tweeted. "We don't have all the answers right now, but we wanted to communicate early and let you know there is no indication that player data or personal information was obtained.
Riot Games then received a ransom note on Jan. 24. While the details of the ransom note are unclear, Riot Games said it responded by saying it won't pay the ransom.
"Unfortunately, this has temporarily affected our ability to release content," Riot Games tweeted. "While our teams are working hard on a fix, we expect this to impact our upcoming patch cadence across multiple games."
Another issue this could cause involves an increased likelihood of cheats emerging, since details about their legacy anticheat platform were stolen. In response to this, Riot Games tweeted, "We've been working to assess its impact on anticheat and to be prepared to deploy fixes as quickly as possible if needed."
An investigation is currently underway — Riot Games contacted the authorities and are in cooperation with them as they learn more about the attack and those responsible for it. Its security team and globally recognized global consultants are also currently performing audits of its system.
The company is hoping to have everything repaired later this week and The League and TFT teams will have updates on what this breach means for each game soon.
"Please be patient with us as we work through this, and we'll keep you posted as we continue our investigation," Riot Games tweeted.
Source of Article