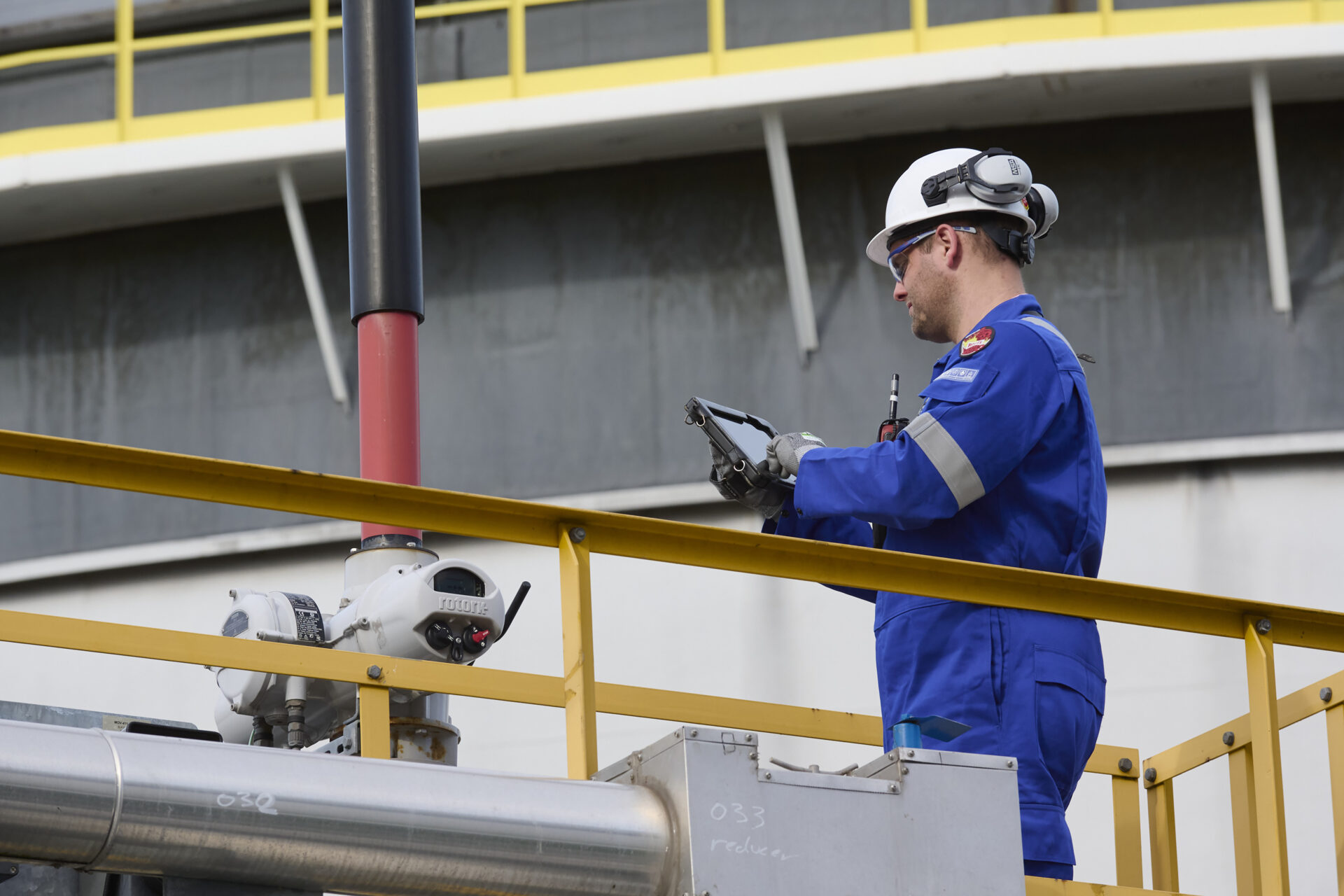 The new three-tiered approach provides the customer with options on the level of cover required for their assets, and Rotork will work with customers to help identify their unique requirements and put together a tailored package appropriate for their site.
These tiers are 'Basic – Health Check', 'Standard – Planned Maintenance' and 'Premium – Enhanced Maintenance'.
Basic (Health Check) is a non-intrusive assessment of the condition of site assets relative to the design specification and operational use. Through this, Rotork can help the customer identify the condition of their assets from the visual inspection and suggest appropriate maintenance.
Standard (Planned Maintenance) includes the activities within 'Basic' and adds an intrusive inspection that provides an improved level of insight into the health of site assets. Corrective maintenance is performed per customer direction, and consumables are changed as necessary. During the inspection, a Rotork engineer will also ensure that the configuration of the assets is optimised to maximise operational efficiency.
Premium (Enhanced Maintenance) encompasses everything the previous two tiers include and adds condition-based monitoring, all parts*, and Rotork's Intelligent Asset Management (iAM) reporting. iAM is a cloud-based asset management system for intelligent actuators and flow control equipment. iAM reporting provides predictive insights to increase asset uptime.
Mike Pelezo, Rotork's Site Services Director, commented: "Our new service programme centres around maximising process uptime and asset availability for our customers. By introducing the basic, standard, and premium tiers, we can truly offer a bespoke level of support to best match the needs of our customers. Effective flow control is essential for site operators, and having a maintenance plan will enable sites to keep operating smoothly."
*Parts exclusions: motor, drive bush, centre columns, worm shaft/wheel.
Source of Article