Smartphones with a large internal screen that folds out across a hinge for improved gaming, movie watching or productivity have been available for a while now, and we've seen sliding concepts expand display real estate too. Now Samsung Display has combined the two for the Flex Hybrid.
From the available renders, you might be forgiven for imagining that the Flex Hybrid is being pitched for future smartphones, but Samsung Display reckons that the combination of foldable and slidable display technologies will be prototyped in upcoming laptops.
The folding part of the display equation can be found on the left portion of the concept. When opened out across the hinge, in a similar fashion to Samsung's Fold and Flip smartphones, users are treated to a 4:3 aspect 10.5-inch OLED screen. But if you need more, the display real estate can be expanded to 12.4 diagonal inches at 16:10 thanks to a slide-out screen to the right.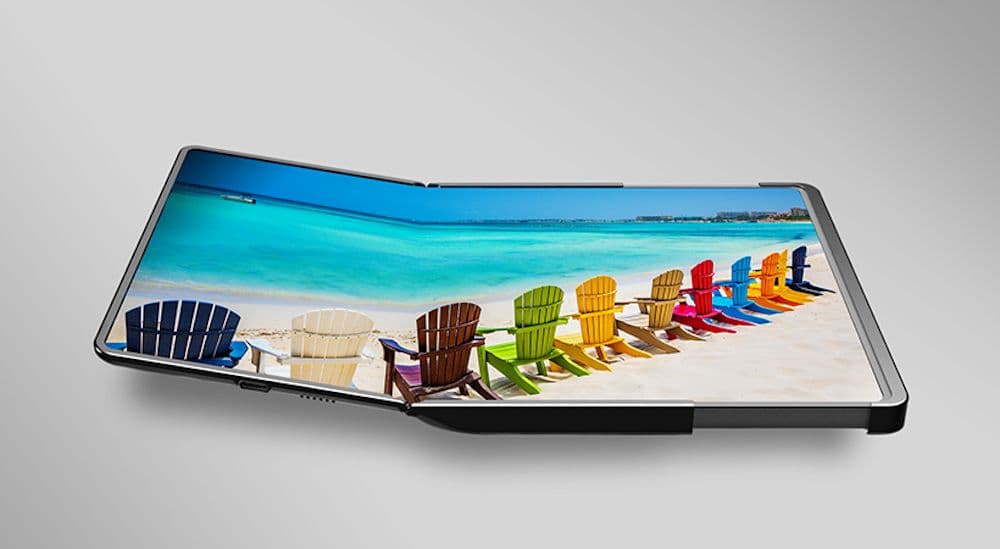 More detailed specs haven't been shared at this early stage, but the flexible concept is being showcased at CES 2023 and could be particularly useful for mobile workers who are short on space.
The "future smart mobile device" is being joined by two more Flex displays that were first shown as part of the Intel Innovation day one keynote in September last year.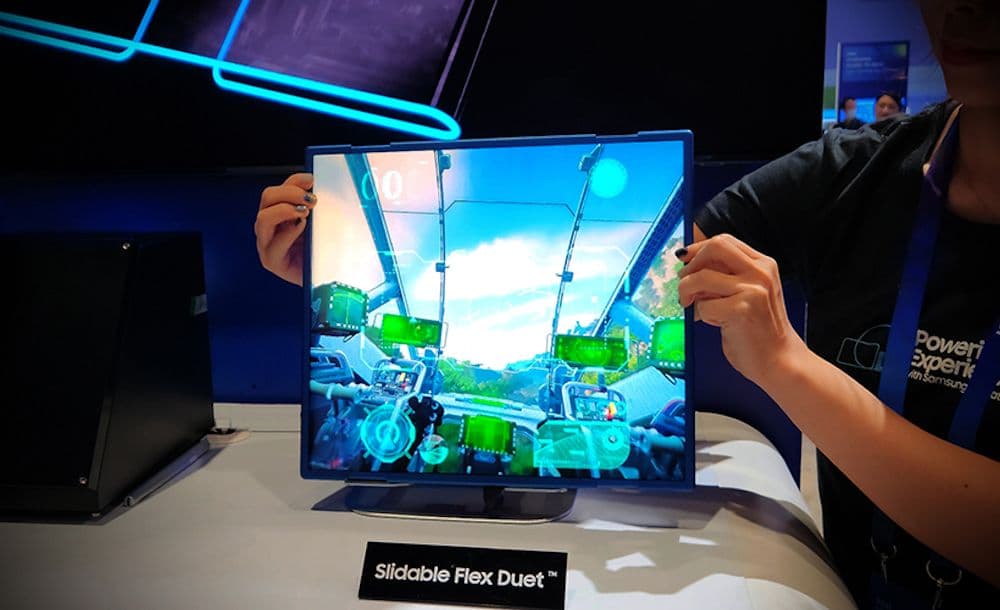 The Flex Slidable Solo slides out from one side of the display only, while the Flex Slidable Duet extends on both sides. Either way, users start with a 13/14-inch OLED panel and increase to 17.3 inches "for multitasking purposes, playing games, or watching movies."
Samsung Display hasn't indicated when – or even if – we might expect to see such flexible screen options make their way to smart devices, but visitors to CES 2023 in Las Vegas this week can find out more at the company's booth.
Source: Samsung Display
Source of Article