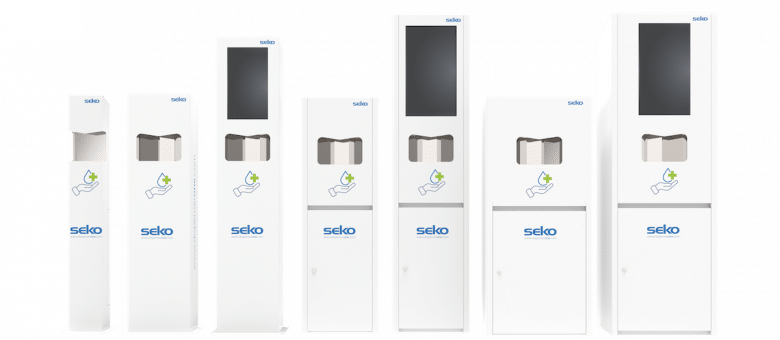 SEKO has invested more than four decades of pump design and production expertise in the development of DispenserONE®, a range of peristaltic pump-driven hand sanitizer systems that deliver consistency, longevity and reliability in equal measure to make them the leading product of their kind.
Offering between 3,000 and 50,000 doses of hand sanitizer between refills, DispenserONE® provides uninterrupted operation combined with remote connectivity, the chance to unlock revenue via an optional multimedia screen and boundless customization opportunities.
By integrating the proven technology of the Kronos pump in DispenserONE®, SEKO has ensured dosing is smooth and precise – not only delivering a consistent volume of product every time but also eliminating the potentially-dangerous and wasteful splashing associated with conventional dispensers.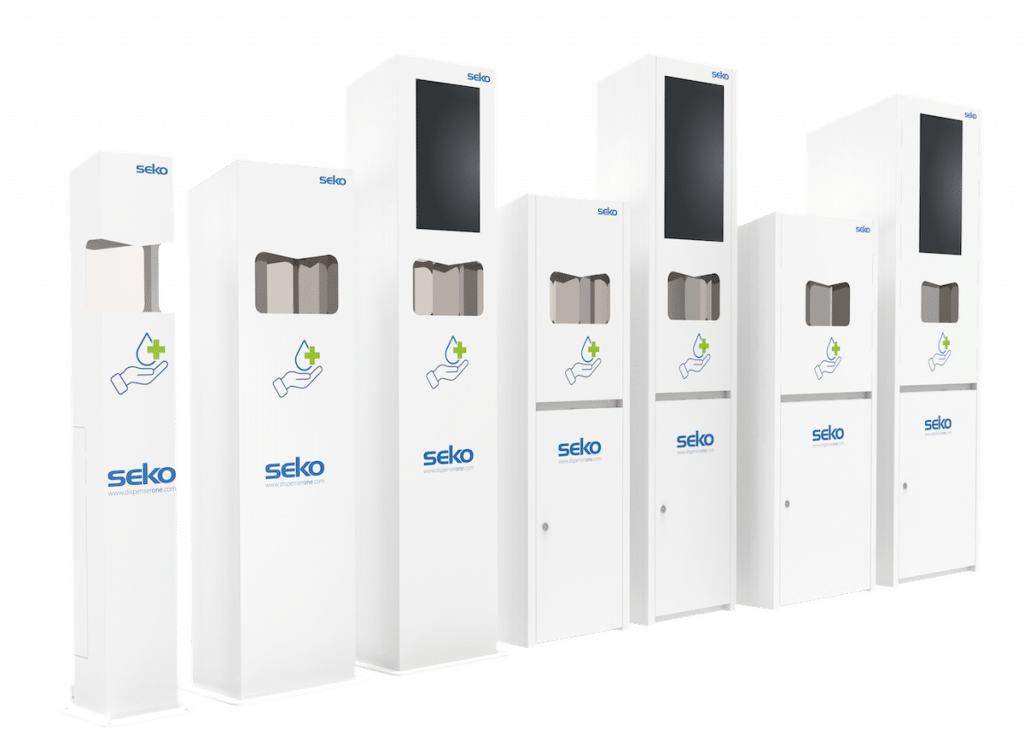 Advanced stepper motor technology, coupled with a three-roller design, guarantees ultra-precise dosing which the operator can adjust at any time from any location by connecting to DispenserONE® remotely through their personal online dashboard.
The renowned robustness and longevity of the Kronos pump means that DispenserONE® requires minimal maintenance, allowing operators to overcome the fragility of traditional systems with a permanent solution they can trust.
And with most models in the DispenserONE® range providing automatic touch-free dosing powered by mains electricity, building managers can eliminate the environmental impact of disposable batteries while vastly reducing servicing requirement.
Click here to learn more about this groundbreaking hand hygiene solution.Click here for related articles and news
Sign up for Pumps and Pumping Systems E-Updates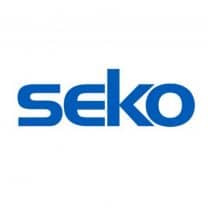 The Global provider of dosing pumps and metering solutions for the hygiene, water treatment and industrial processes markets. For more than 40 years, SEKO has designed and manufactured outstanding dosing pumps and metering solutions for the Cleaning and Hygiene, Water Treatment and Industrial Processes markets and now delivers these in over 100 countries …
Source of Article