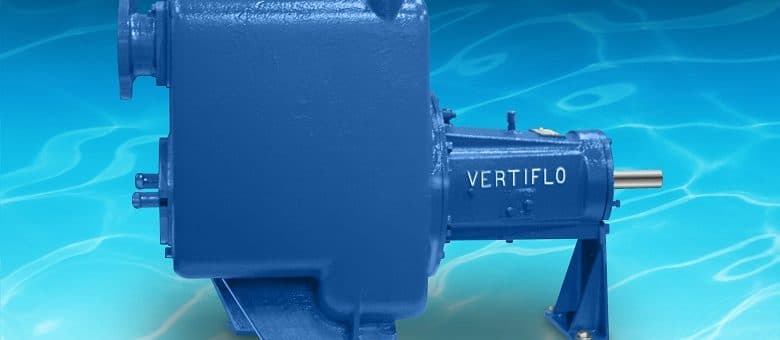 Vertiflo Pump Company offers its Series 2100 Trash- and Solids-Handling Self-Priming Pumps. The Series 2100 has easy access to the impeller and case to remove debris.
It has an oversized, tapered bore and a self-flushing seal chamber. It also has the industry's first optional external flush, resulting in extended seal life. Back pullout design with external impeller adjustment, plus a replaceable case wearplate allows for continuous high efficiency performance.
The Series 2100 has capacities to 1300 GPM, heads to 112 feet TDH and is available in 3-inch, 4-inch and 6-inch sizes. It is capable of handling solids with up to 3-inch diameter spheres. Additionally, the suction lifts to 25 feet. The Series 2100 is ideal for a wide range of applications including: liquids entrained with solids, general industrial, pulp and paper, mining, meat packing, raw sewage, sludge, slurries, trash and wastewater. Standard construction is all iron and all CD4MCu.
Click here for related articles and newsSearch for pump manufacturers in our equipment guide
Sign up for Pumps and Pumping Systems E-Updates

Vertiflo Pump Company's vertical, horizontal and self-priming pumps are delivered fast, usually in half the typical lead time! Vertiflo's vertical sump pump line offers up to 3000 GPM, 250′ Heads and 26′ depth. The horizontal end suction pump line offers up to 3000 GPM and 300' Heads. Vertiflo Pump Company, Inc. was established in 1979 to design, …
Source of Article