The aviation world has lost one of its brightest luminaries. Major Brian Shul was an incredible survivor and a top gun pilot – but also a gifted photographer and storyteller with the ultimate access pass. His brilliant tales of flying the extraordinary SR-71 Blackbird – the fastest air-breathing manned aircraft in history – will live forever.
What a life would've flashed before this man's eyes. Born in Quantico, Virginia in 1948, Shul earned a history degree at East Carolina University before signing up to the US Air Force. He was sent to Vietnam, where he flew 212 air support missions before his T-28 Trojan light attack plane was shot down near the Cambodian border. Unable to eject, Shul took a terrifying gravity ride to the ground, crashing into the jungle deep in enemy territory.
As he described to me in our 2016 interview, the plane exploded into flames. Shul was trapped in the burning wreck, watching the visor of his helmet start to melt, figuring it would burn his eyes out if it dripped onto him. He crawled free of the wreckage, severely burned, then found a place to camouflage himself and hide, as enemy patrols combed the area searching for him, coming within a few feet of his hiding spot.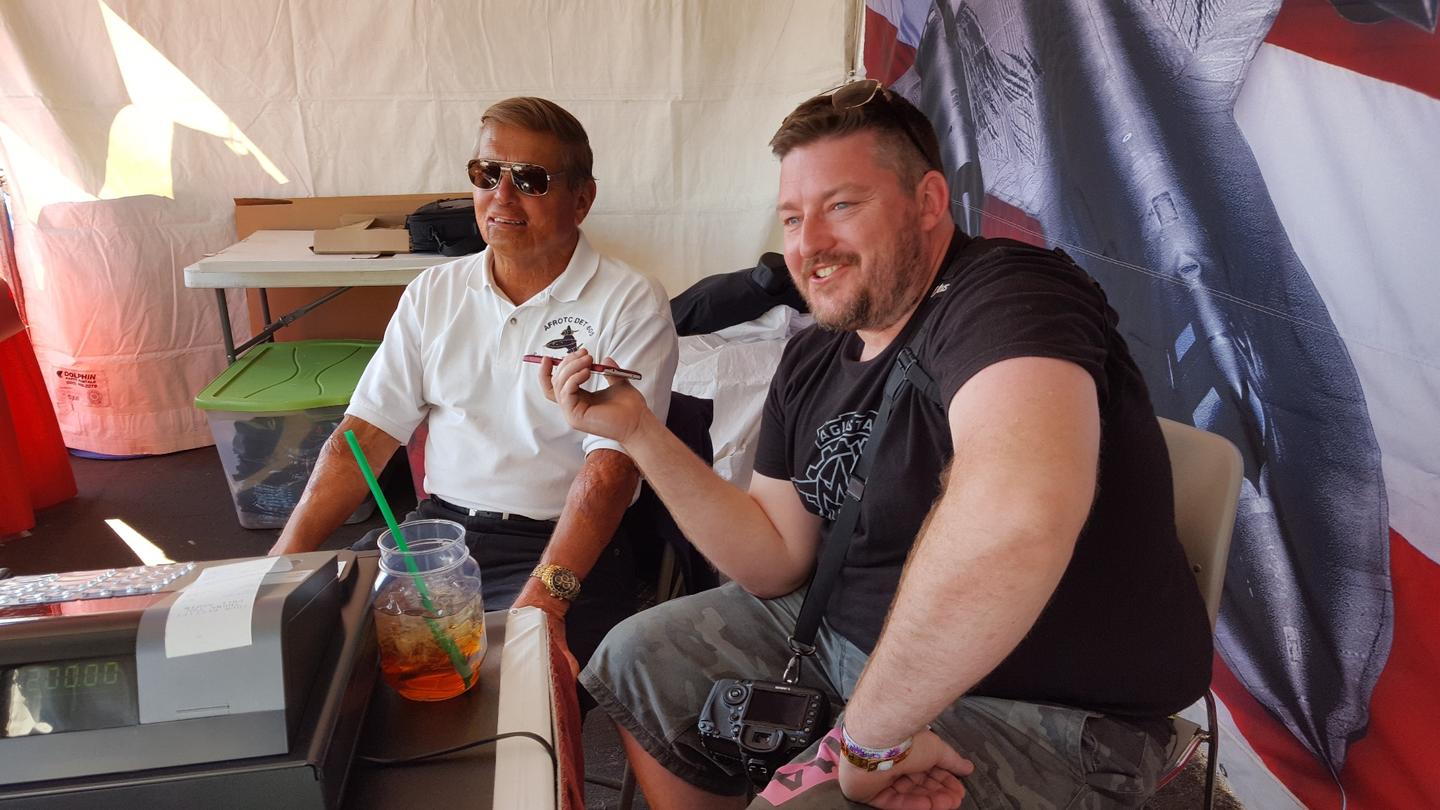 His eventual rescue, by Special Operations Pararescue soldiers, turned into a firefight, but no American lives were lost and they got him out alive, taking him to a military hospital in Okinawa. The medical staff didn't expect him to make it, given the extent of his burns and other wounds from the plane crash.
Through two months of intensive emergency care, 15 major operations and month upon month of grueling rehab work, Shul kept focused on the goal of returning to active duty. That meant he had to pass an Air Force flight physical – from the Air Forces Chief of Aerospace Medicine, no less. The Chief had taken a special interest in Shul's case, and wanted to test him personally, so that if he passed, nobody could question the judgment.
"He gave me a two-day physical," Shul recounted, "and they were real hard on me, and they came out and said, 'We can't flunk you.' I've got a steel pin in this finger, but the regulations just said I needed to be able to grip. So they couldn't flunk me."
So, two days after being released from hospital, Shul was back in the air, this time flying fighter jets. He flew air shows as part of the first A-10 Thunderbolt demonstration team, and became an instructor at the USAF's Fighter Lead-In School, rising to become the Chief of Air-to-Ground Academics.

Then, he applied to fly the world's highest, fastest aircraft. Lockheed Martin's legendary SR-71 Blackbird has still never been outpaced by any manned aircraft shy of a rocket. Designed in the slide rule era and first flown in 1966, this awe-inspiring machine could go 3.5 times the speed of sound – more than fast enough to outrun enemy missiles, and hit altitudes up to 85,000 ft (26,000 m).
To fly the Blackbird, Shul had to pass another brutal physical – this time, the test given to astronauts. He passed, claiming to have one of the highest scores the instructors had seen. "I was very strong internally," he told me, "even if I looked like hell on the outside." And so began more than 2,000 hours in the fastest plane in history, experiencing things most of humanity could barely even dream about.
But the rest of us can dream all the clearer thanks to Shul getting that job. Because he wasn't just the best of the best of pilots, he was an extraordinarily talented photographer and a flat-out gifted storyteller, who shared everything he could about his experiences in the most vivid detail. Which is all the more amazing given that the Blackbird was, at the time, "The world's most top secret, least photographed jet," as Shul puts it.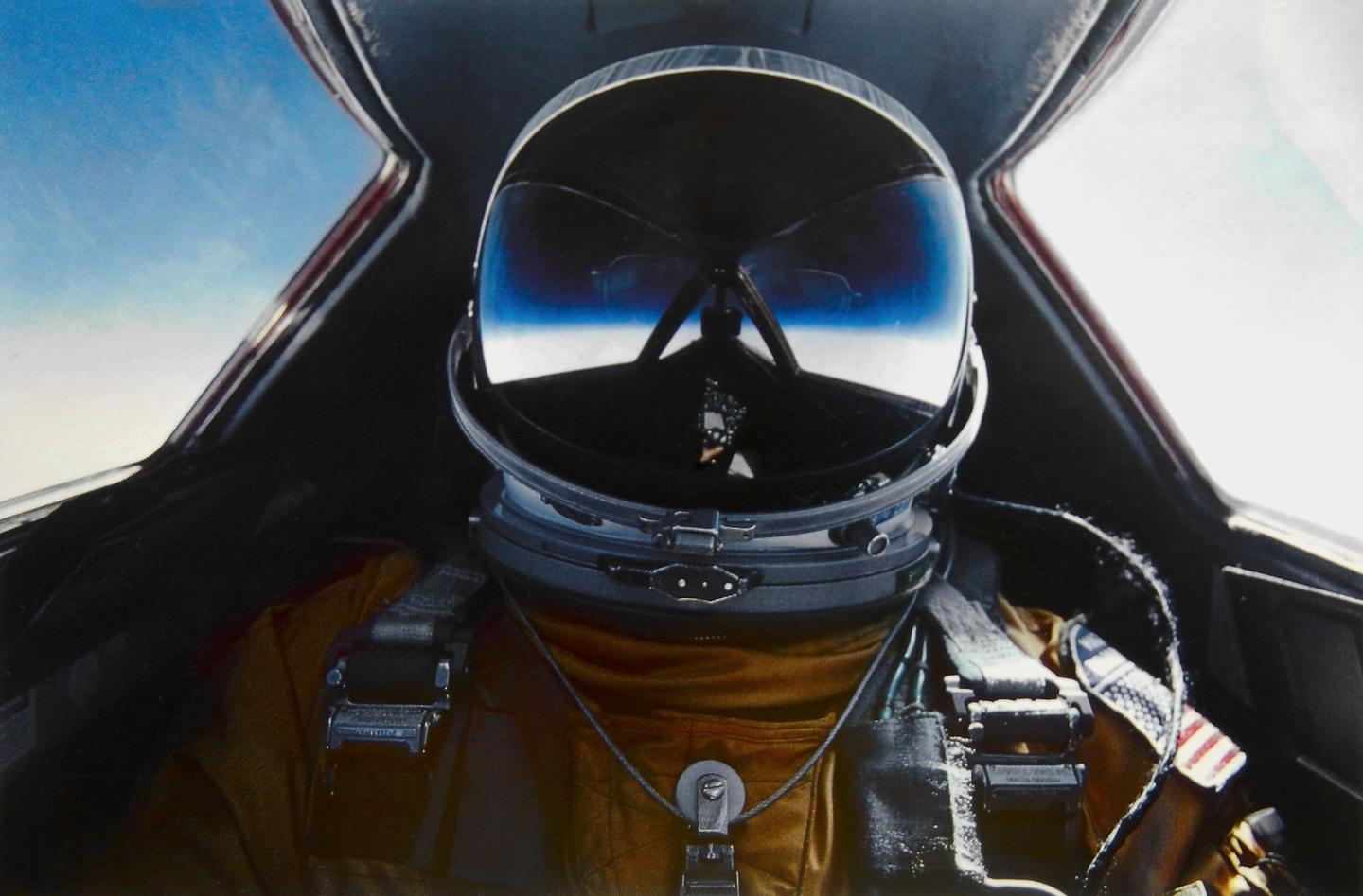 I'm proud to own a signed copy of his incredible book Sled Driver, which Shul described as the greatest challenge of his remarkable life, since he didn't think of himself as a talented writer. "To take an emotional experience with an incredible jet like that, and turn it into a readable, plausible, intelligent conveyance of that feeling … it was the hardest thing I've done," he told me. "When you sit in front of a blank computer screen, you've got all this excitement about writing this book. The first paragraph I wrote, I showed it to my girlfriend, and she said, 'OK, you've used the word "magnificent" seven times in the first paragraph.' Haha! That's terrible!"
His most famous stories, the one about the Speed Check and the one about the slowest SR-71 flyover ever attempted, make their way around the internet periodically, thanks to Shul's sparkling writing and the absolute insanity of the Blackbird. Once retiring from supersonic life, Shul traveled widely as an inspirational speaker, sharing his extraordinary life with hundreds of thousands of awe-struck audience members around the world.
Indeed, just two days ago he was finishing up a keynote speech at the Nevada Military Support Alliance's Annual Gala in Reno, when he collapsed, suffering a cardiac arrest, and couldn't recover despite in-house doctors performing emergency CPR. He passed away, aged 75, the grim reaper finally bringing in one of his toughest quarries.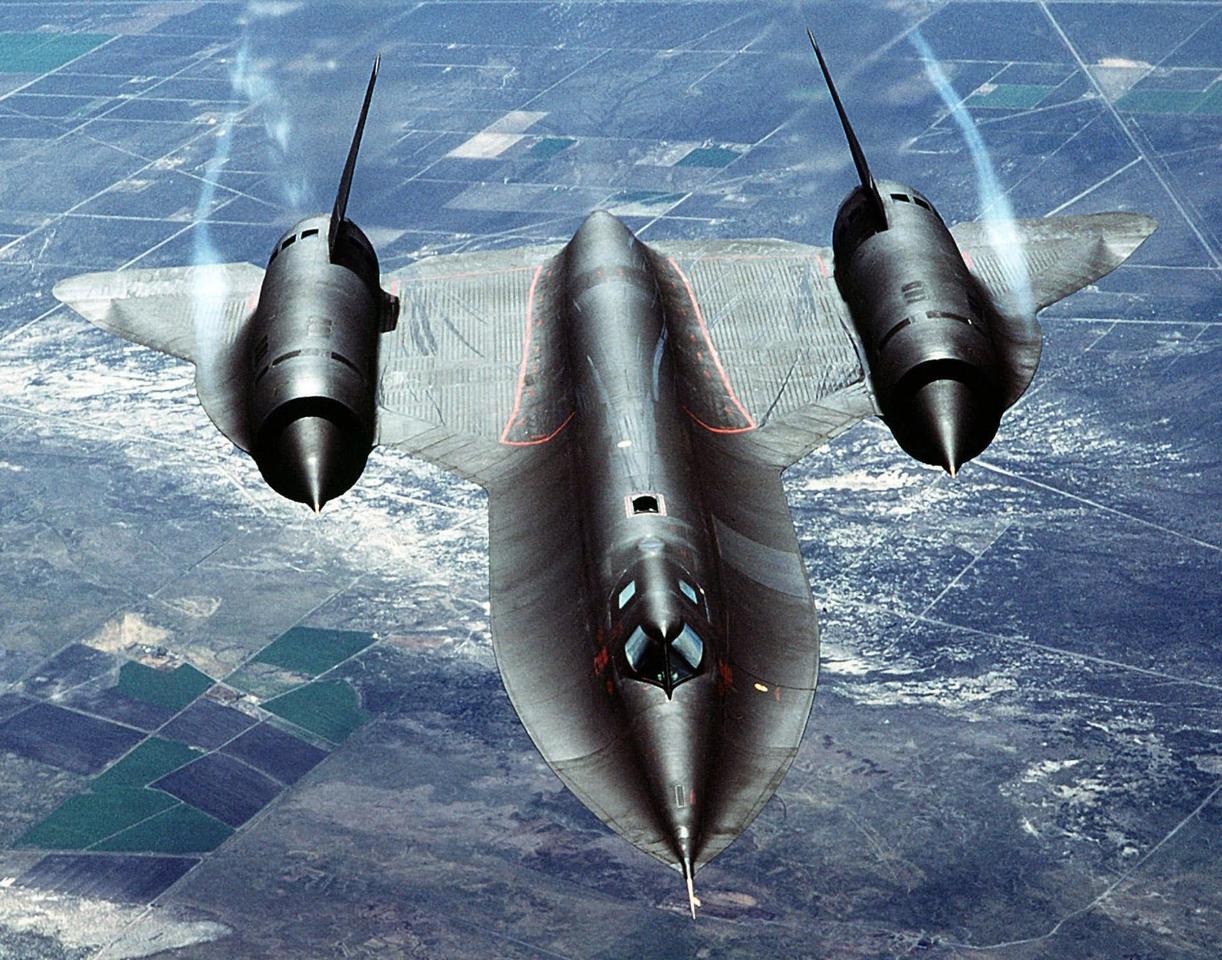 The world was absolutely a brighter and more interesting place with Major Brian Shul in it, and his captivating stories will live on as humanity's most vivid memories of one of its greatest engineering creations. Rest in peace, legend!
Source: Habubrats SR-71
Source of Article