There are now several cycling multi-tools that sit inside the bike's steerer tube when not in use. The Granite Stash RT Ratchet Tool Kit offers a little something extra, however, since as its name implies, it includes a ratcheting socket wrench and nine bits.
Available in black or orange for US$69.99, the kit is made by bicycle gear manufacturer Granite Design. The company previously brought us a more traditional steerer-tube-located multi-tool known simply as the Stash.
Similar to the Stash, the Stash RT incorporates a cylindrical receptacle that stays in the steerer tube full-time, inside of which is a spring-loaded module containing the two-way wrench and the bits. The module gets popped in and out as needed, simply by pressing down on it after swinging the receptacle's top cap out of the way.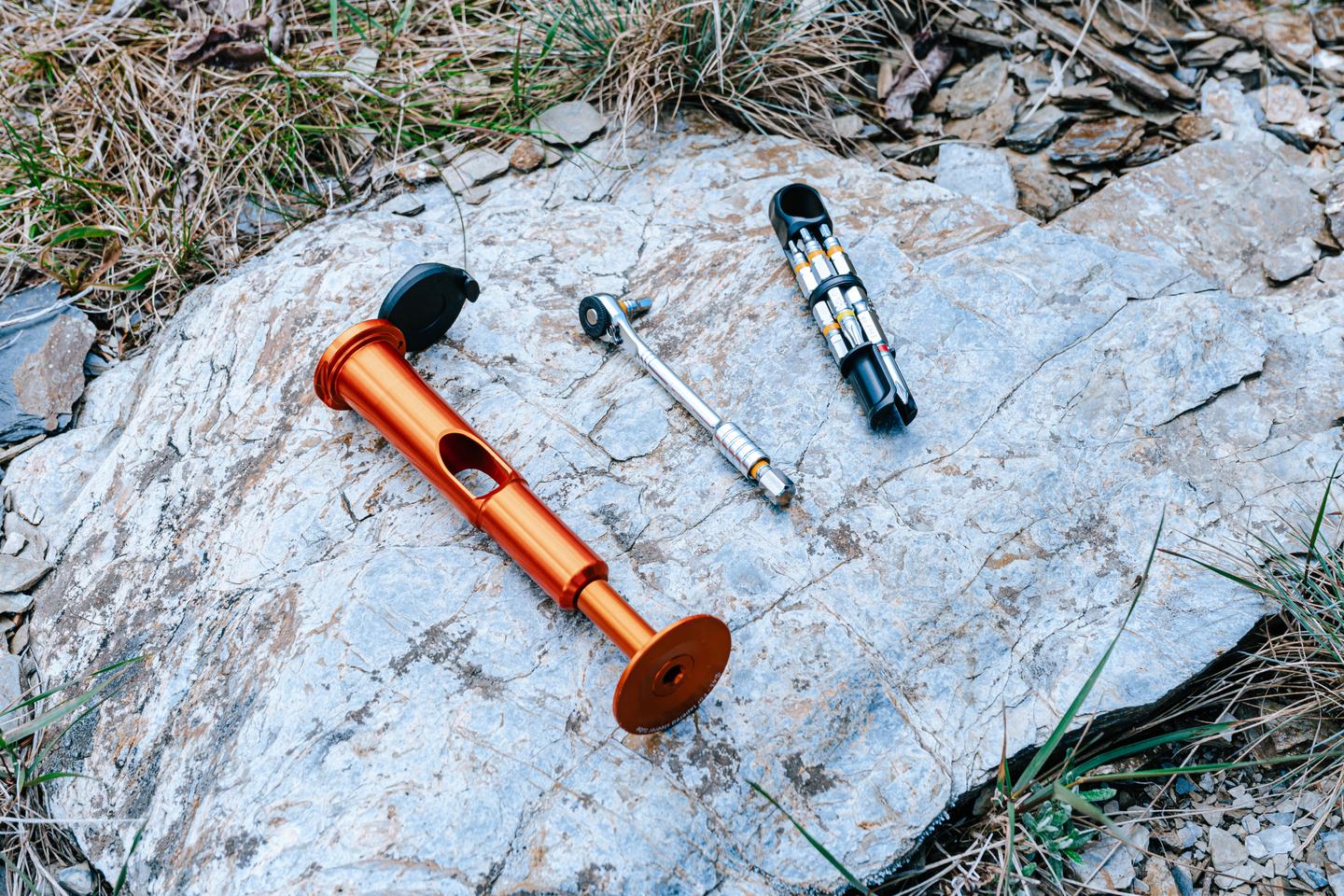 Included with the kit are 2-mm, 2.5-mm, 3-mm, 4-mm, 5-mm, 6-mm and 8-mm hex bits, a T25 Torx bit, and an extended Phillips #1 bit that doubles as a leverage arm when attached to the wrench's handle.
The whole kit reportedly tips the scales at 159 g (5.6 oz), and should be compatible with most steerer tubes – even those that are tapered inside – which measure between 150 and 250 mm from the bottom of the fork crown to the top of the stem.
Source: Granite Design via BikeRadar
Source of Article