It has been more than four months since the world was brought to a standstill by a mysterious and novel virus causing pneumonia-like symptoms. Different countries have adopted lockdown measures in an effort to curb the spread of the virus and ease the burden on hospitals and their workers.
Nigeria followed suit on March 30, officially enforcing lockdowns in Lagos and Ogun states as well as the Federal Capital Territory, Abuja. Some lauded the government's efforts saying the lockdown was indeed necessary to begin contact tracing and intensify the fight against the coronavirus.
But it didn't turn out that way. Since the lockdown began, cases have skyrocketed to the extent that we have recorded more than 200-plus cases for three days this past week.
While it might be a general consensus among 'Nigeria's elites' that the lockdown is the best thing for the country at this time, the effects of the pandemic on the Nigerian economy, the people especially the lower-middle-class and lower class, and their businesses are hard to overlook.
Advertisement
Last week on April 27, President Muhammadu Buhari, addressing Nigerians, announced the "phased and gradual" easing of lockdown measures in the FCT, as well as Lagos and Ogun states from May 4.
According to him, "Such lockdowns have also come at a very heavy economic cost. Many of our citizens have lost their means of livelihood. Many businesses have shut down. No country can afford the full impact of a sustained lockdown while awaiting the development of vaccines."
Alongside the compulsory wearing of masks by citizens, the President also tasked law enforcement authorities to enforce an 8 p.m. to 6 a.m. curfew in the country.
How prepared are startups in the coming weeks?
Babajide Sanwo-Olu, the governor of Lagos state, the state with the highest number of confirmed coronavirus cases in the country, also addressed Lagosians reiterating what the president had said regarding curfews and masks among other things.
"All commuters are mandated to wear face masks at all times, sanitise with alcohol-based sanitizer or wash their hands with soap and running water before and after of every trip. All buses should be loaded to a maximum of 60 per cent of full capacity.
"Tricycles operating in unrestricted areas, must not carry more than two passengers per trip and must ensure appropriate social distancing is maintained between passengers," he added, making reference to how public transport operators should operate going forward.
Amidst the current panic and uncertainty, some businesses not deemed as essential, have resumed at their offices for the first time in almost five weeks.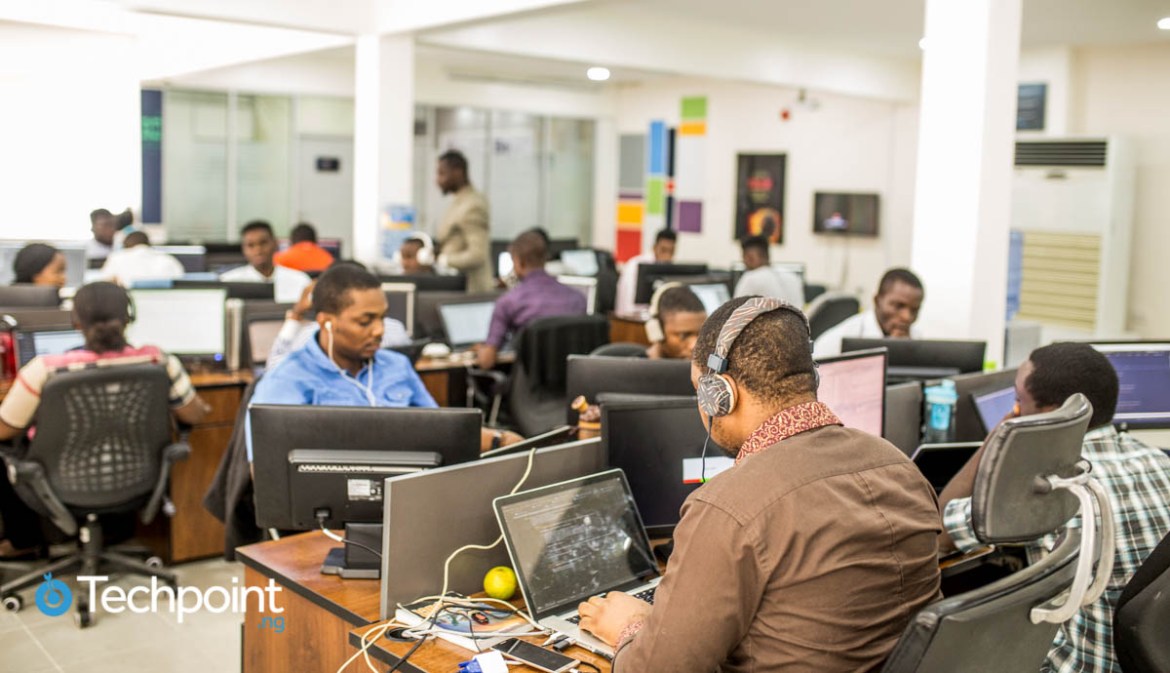 However, for Oluyomi Ojo, co-founder and CEO of Printivo, an on-demand printing startup, the timing isn't just right yet.
"I think it's still not safe for Lagos to lift the lockdown, we have seen what happened in other places where lockdowns were eased prematurely. Ghana, next door is another example, cases went up right after the opening," he tells Techpoint.
Akintola Adesanmi, co-founder and CEO of Spleet, a subscription-based rental startup, agrees with Ojo and believes the government's decision to ease the lockdown is a huge mistake.
"Yes, people are struggling to eat but the death toll will increase and that's not a good look; every economy that has eased the lockdown in their countries has had at least 60% increase in the deaths from COVID," he says.
However, some founders are not entirely sure what to make of the present situation because any decision made by the government affects Nigerian businesses differently.
"I have mixed feelings about it. It's like choosing between the devil and the deep [blue] sea," Michael Onobote, co-founder and program lead at edtech startup, EyeCity Solutions tells us.
"On one hand I'm happy some businesses can finally trade and do some level of transacting unlike being faced with the uncertainty of layoffs, while on the other hand, I'm worried about the fact that we are nowhere near the peak of this pandemic. That's bothersome."
Because most startups are tech-enabled, they are able to work remotely for a period of time. But how sustainable is that? What are the chances that startups will have their entire staff work remotely throughout the course of the pandemic? Truth be told, the chances are slim.
Safety measures for employees
In this regard, startup employees will need to go to their offices for one reason or the other. There lies another problem: commute to work.
Most employees go to work using different forms of public transportation like danfos, BRT buses, kekes, and the recently-banned okadas. And in spite of the government's order to wear gloves and masks for however long the pandemic lasts, they have done little to make them readily available to Nigerians as those products have quadrupled in price since the lockdown began.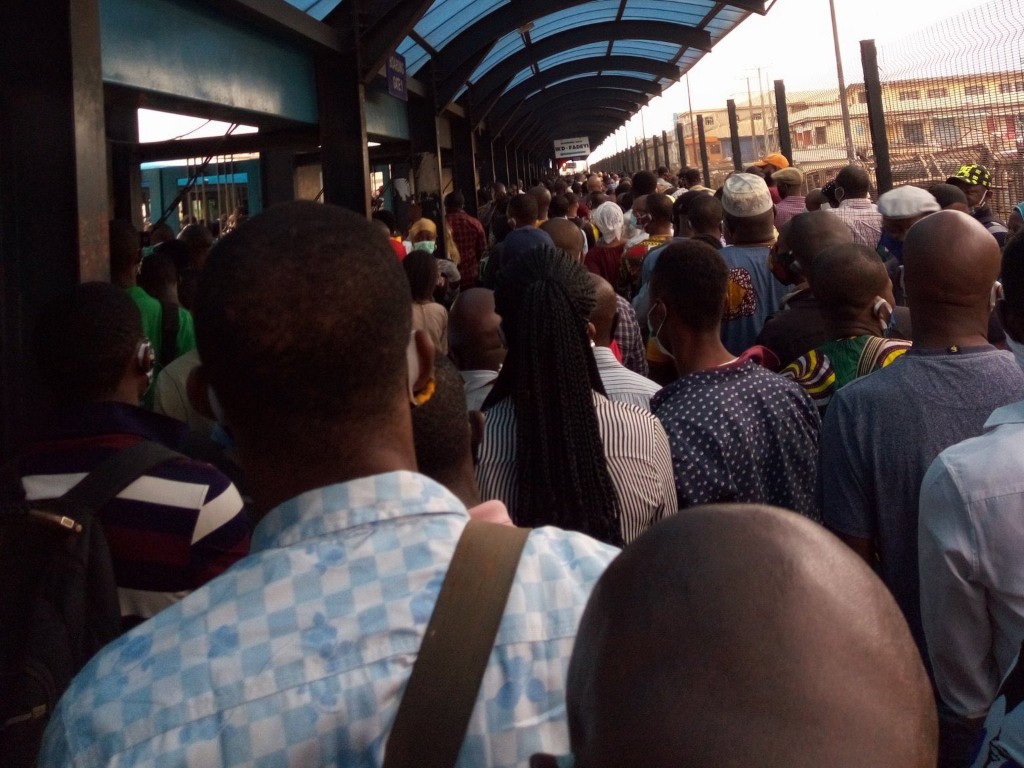 So despite some startups frowning at the decision made by the government, they're taking measures to ensure a safe return to work for their employees.
Adesanmi tells us that Spleet has advised most of its staff to keep working remotely for the time being. However, for those who have to resume like cleaners and maintenance vendors, social distancing practices are constantly communicated to them while sanitisers are also being provided.
This is the same for Onobote and Ojo and their respective teams at EyeCity and Printivo, respectively. For the latter, shifts are mandatory for staff who need to go to the office.
Despite these measures, Ojo urges startups who can entirely function remotely to continue to do so during this period.
"For companies that are 100% software, pushing for remote work is great. Let's be clear, the world is experiencing a pandemic and keeping people off the streets is great for everyone. If your processes allow delivery via remote work. Keep people at home."
A valid piece of advice if you can keep it because the stats are discouraging.
We went from 1 to 1000 in six weeks.

Then from 1000 to 2000 in one week. https://t.co/qT6Vmk3xDP

— Dr Ola Brown (@NaijaFlyingDr) May 2, 2020
It took Nigeria about six weeks to move from a single case to 1,000 cases, and then 2,000 cases just a week later.
With the floodgates opened as the numbers stand at 2,558 confirmed cases and 87 deaths at the time of this writing, some are predicting a surge in numbers in the coming days similar to other countries who have eased their lockdown measures.
Yet, it seems unlikely that the Nigerian government will restore the lockdown even if that happens but until then, May the Fourth be with you.
---
Nigerian startups raised $55.4m in Q1 2020; over 99% of which came from foreign sources. Find out more when you download the full report.
---
Subscribe to the Techpoint Africa Newsletter for weekly updates
---

Comments
Source of Article