UX design agencies are the architects of the bridges that connects your customer or user with you.
They are taking the responsibility of carrying all the weight both parties put into the bridge. So it would help if you considered well before deciding on your UI & UX design agency.
Three main goals of UX design are (1) to create happy customers or users, (2) increase the loyalty and retention rates, and (3) decrease customer churn. These goals require various sub-goals to be accomplished, as the first steps that arrive in three goals.
As you may already realize, these three goals serve your company or product to succeed by all means. Best UX design practices change the future of your company or product. What is best in UX is continuously changing as the customer or user behaviour is continually evolving. Designers and agencies that plan to survive in the future of UX design have to follow up the latest trends.
UX Design Agencies in San Francisco
What you need is an agency that will help you succeed in your business with their experience and knowledge. In this article, we will limit top UX design agencies within San Francisco.
As being home to Silicon Valley, San Francisco is the heart of startups and tech companies. Accordingly, the need for a UI & UX design agency is vast. Agency of UX design for AR, UX web design agency, mobile UX design agency and more… there is no doubt that this city needs the best agencies with different skillsets.
---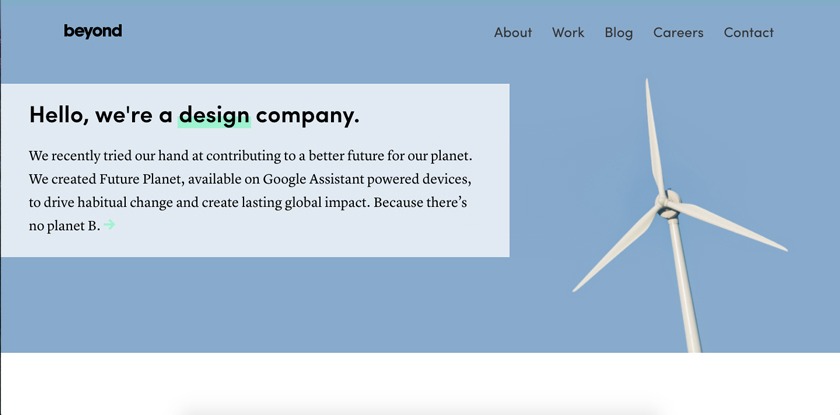 Beyond, as a UX agency in San Francisco, claims extraordinary works that transform customer experiences. They focus on innovation and combine their creative ideas for target-oriented projects. They work with global brands such as Warner Bros., Google, Facebook, PayPal, Samsung and more.
As an awarded agency, Beyond has already left many inspirational projects behind, and the team is efficiently productive. What they did for Warner Bros. Studio Tour London brought terrific results. It is hard not to mention this project with eye-catching and strategic design.
Warner Bros. Studio Tour London asked Beyond for a UX design to deliver real-time responses to queries and provide the most relevant information about bookings, schedules, and special events. Beyond designed a personalized experience fitting in brand requirements and the software also could think, feel, and respond in a variety of scenarios. In the end conversion rate for ticket sales increased by 24%, and the bounce rate decreased by 77%.
---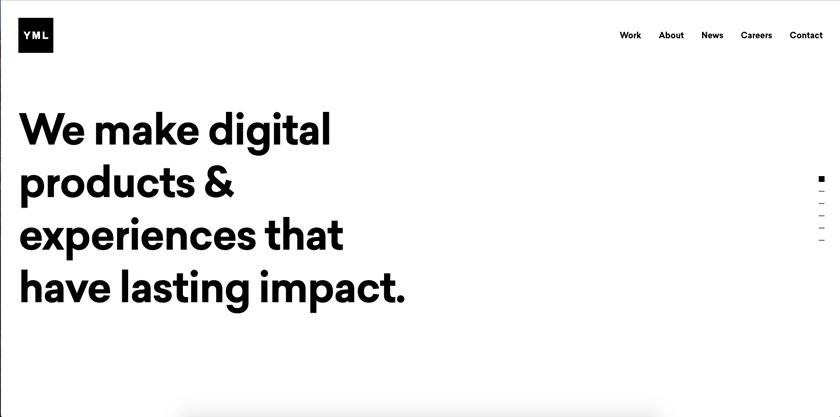 Y Media Labs claim to create value for the business by creating value for customers. Experienced and skilled in digital products and experience, the agency works with Apple, American Express, Forever 21, Google, PayPal and more.
The agency took part in PayPal's mobile transformation, and the app they designed enabled the users to send money to anyone, anywhere with simple quick-buttons and streamlined transaction flow. A card-based notification made it easy to follow the process when users receive money.
The success of the PayPal mobile app was so difficult to ignore that it is ranked the #1 app in finance and is rated one of the top 100 apps by Apple in 2017. So Y Media Labs managed to prove its adequacy as a mobile UX design agency.
---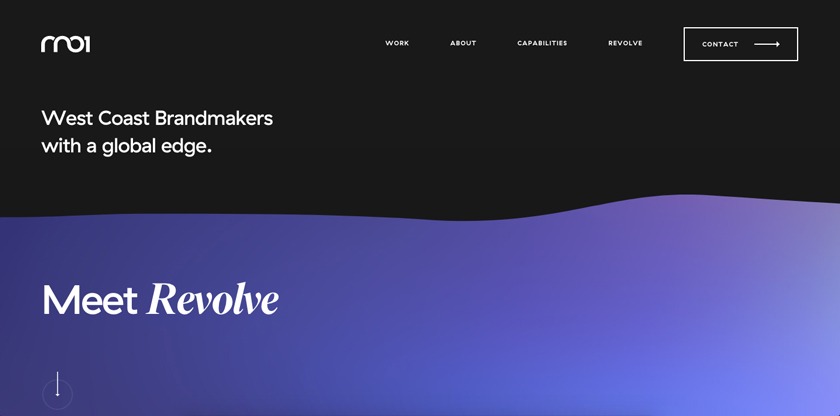 "We make waves," says RNO1 and the agency claims to create fast-moving brands. RNO1 helps brands to act purposefully to find their way within the chaos of the world and be fluid to embrace the change. There is no doubt that this one among top UX design agencies is attractive!
One of the latest success stories of the agency was with Spring Labs, which is a blockchain-based platform. Cooperating the Product Marketing Team of the company, RNO1 designed a brand and digital product experience with highly interactive across user touchpoints. And the result is a $23 Million Series A Investment Round to fuel scalable growth!
---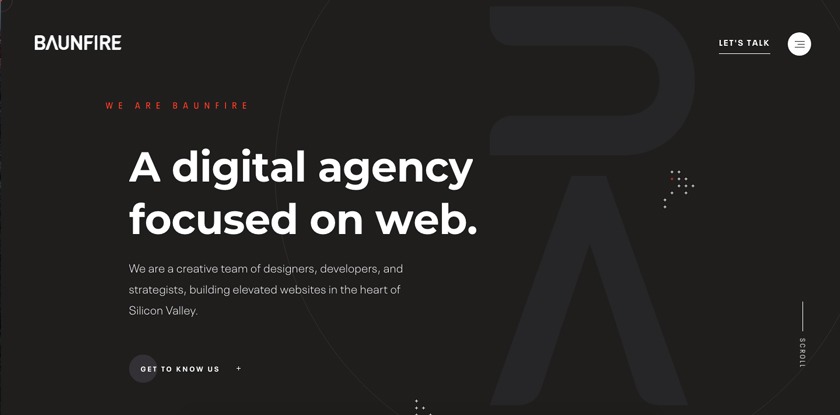 Baunfire positions itself as a digital agency focused on web with a claim of building elevated websites. As an award-winning agency, Baunfire's secret seems to be the team's being detail-oriented. Benching, d.light, Orbi, and Netgear are among the agency's customers.
Benching trusted Baunfire for the corporate website that aims faster than ever discoveries for the visitors. What makes this project unique is its purposeful and straightforward design.
---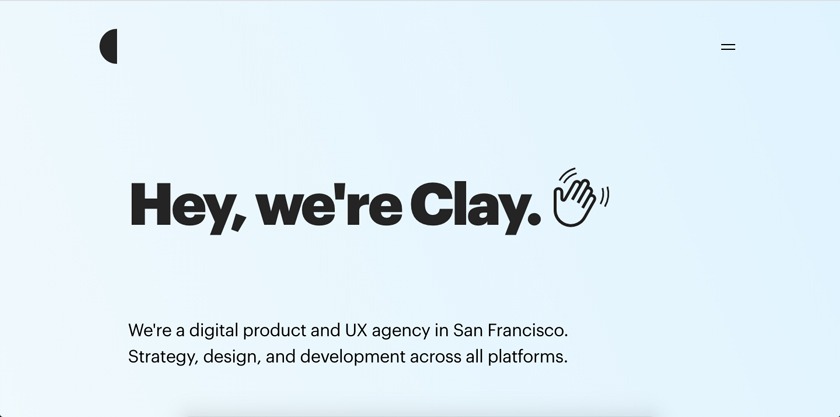 Clay is a UI & UX design agency in San Francisco with a claim of creating world-class digital products, communications, and brands. Among the clients of the agency, there are giant brands such as Huawei, Coca-Cola, Oppo, Slack, and more. The teams' areas of expertise are strategy, brand identity, user experience, development, websites and enterprise UX.
---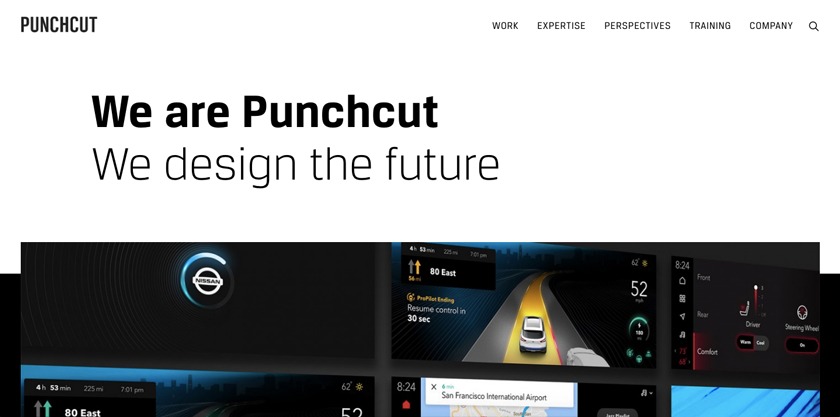 Punchcut is an ambitious one among UX design agencies with the claim of designing the future. Their focus while designing the future is human because they are well-aware of that the products and services they design engage with humans.
One of the latest project by the agency was to develop and amend the driving experience offered by Nissan. After the research to understand how users approach a changing driving environment, the Punchcut team developed a system incorporating autonomous driving features, biometric recognition, and enhanced lighting systems to reimagine the in-car experience.
---
How to choose your UX design agencies
You need to choose the best one among the top UX design agencies. Your agency should be aware of your targets and problems because they are the ones to solve your problems on the way to your objectives. Please go and check their case studies and learn more about their expertise as there are many areas to design UX.
Source of Article