Colin Thierry
Published on: September 28, 2022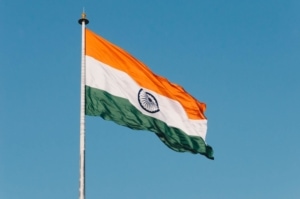 Virtual private network (VPN) provider TunnelBear announced last week that it's no longer selling the VPN in India following a law introduced earlier this year requiring VPN providers to log and store user data information for five years.
The Indian Emergency Response Team (CERT-In) first announced this new law in April of this year. After a few delays, it was implemented on Sept. 25.
"In light of these rules, we made the decision to remove our servers from India in June," TunnelBear said in its announcement. "Amidst growing concerns around what these rules entail, and to further ensure we can maintain a log-free VPN, we've since decided to no longer sell or provide access to TunnelBear for users connecting from India."
TunnelBear added that it will consider making the VPN available there once more if the CERT-In rules are adjusted or if the company determines "that operating in India won't put our users and network at risk."
For TunnelBear users outside of India, the company said nothing would really change following this decision. The VPN will continue providing services to these users and "will never log user traffic or data."
However, users located in India now will no longer be able to connect to, purchase, or download TunnelBear from its website, the Apple store, or the Google Play store. Any of these users with existing TunnelBear subscriptions will also have their memberships canceled automatically.
For customers who have any further questions or need help following this decision, TunnelBear said that they could contact one of its support representatives.
In response to this directive by CERT-In, other top VPN providers like ExpressVPN, Private Internet Access (PIA), Proton VPN, and CyberGhost VPN decided to remove their physical VPN servers from the country entirely. Instead, they have all started using virtual India servers located in other countries (like Singapore and the UK) for users who still want an Indian IP address.
Source of Article