Colin Thierry
Published on: August 19, 2022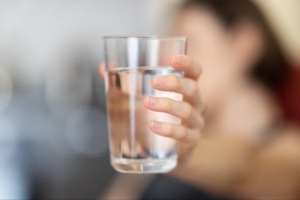 South Staffordshire PLC, the parent company of South Staffs Water and Cambridge Water, issued a statement notifying British citizens that the company fell victim to a cyberattack.
South Staffordshire supplies drinking water to around 1.3 million people and 35,000 commercial customers in the West Midlands, South Staffordshire, South Derbyshire, North Warwickshire, and North Worcestershire.
The integrated services group provides a range of specialized services, mainly in the UK water sector. However, South Staffordshire has also increasingly started to provide services for owners of other infrastructure.
On Monday, the group issued a statement that revealed it was "the target of a criminal cyber-attack."
"As you'd expect our number one priority is to continue to maintain safe public water supplies," the group said in its statement. "This incident has not affected our ability to supply safe water and we can confirm we are still supplying safe water to all of our Cambridge Water and South Staffs Water customers. This is thanks to the robust systems and controls over water supply and quality we have in place at all times as well as the quick work of our teams to respond to this incident and implement the additional measures we have put in place on a precautionary basis."
The attack disrupted the corporate IT network of South Staffordshire. However, the company maintained that it was deploying teams to "resolve this as quickly as possible."
According to the notice, customer service teams were not impacted by the cyberattack.
Reportedly, the Clop ransomware gang has claimed responsibility for the attack. South Staffordshire said that it planned to keep UK citizens updated on the attack while investigations continue.
Threat actors from Clop have attacked a variety of high-profile targets over the past two years, including energy companies, educational institutions, pharma providers, and the cybersecurity sector.
Source of Article