Colin Thierry
Published on: August 5, 2022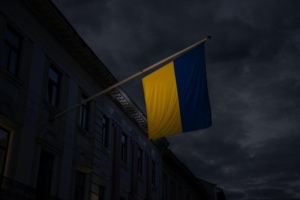 Ukraine's cyberpolice dismantled a network of 1 million bots used to spread disinformation and destabilize Ukrainian society, according to a press release published on Tuesday by the SSU, the primary intelligence and security agency in the country.
The threat actors who created the bot farm organized several groups on social media with an audience of around 400,000 users.
The attackers used the bot network to spread disinformation on military operations on Ukrainian soil and distribute content alleging a conflict between Ukrainian President Volodomyr Zelensky's office and the Commander of the Armed Forces of Ukraine.
The SSU seized 5,000 SIM cards in its take-down operation used to set up and maintain online accounts, hardware, and software, along with 200 proxy servers used to imitate IP addresses.
The threat actors established their operation in the Ukrainian cities of Kyiv, Kharkiv, and Vinnytsia. According to investigators, the 'political expert' and leader of the group published multiple propaganda materials "speaking on media resources controlled by his 'supervisors.'"
"Today, the information front is no less important than military operations," said Acting SSU Head Vasyl Malyuk. "And Russia understands this very well – that's why they throw such massive resources to divide Ukrainian society."
"Bot farms, pseudo-experts, information and psychological operations, enforcing pro-Russian messages – all this is in the enemy's arsenal," Malyuk added. "The adversary tries to use any opportunity to fuel internal strife or manipulate public opinion. Unfortunately, consciously or unconsciously, some Ukrainian political forces play along with the enemy and put their own ambitions above state interests."
Since the onset of Russia's invasion, the SSU blocked over 1,200 cyberattacks on Ukraine's critical infrastructure and worked closely with social media platforms to remove accounts promoting deep fakes and fraudulent information.
This included the shutdown of 500 YouTube channels, more than 1,500 Telegram channels and bots, and 1,500 Instagram, Facebook, and TikTok accounts.
Source of Article