Colin Thierry
Published on: November 4, 2022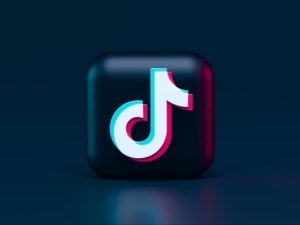 Popular video-sharing platform TikTok recently updated its privacy policy, allowing its employees from across the world to access the data of European users.
ByteDance, the China-based company that owns TikTok, claimed the policy revision was meant to bring more transparency to the company's data handling outside of Europe and to its collection of user location data.
The privacy update applied to European customers, specifically those located in the European Economic Area (EEA), Switzerland, and the United Kingdom.
"Building on our ongoing work to advance our data security around the world, we are continuing to make progress in our approach to Data Governance in Europe," read the company's announcement on Tuesday. "Our efforts are centered on limiting the number of employees with access to European user data, minimizing data flows outside of the region, and storing European user data locally."
Currently, ByteDance stores European user data on servers in the US and Singapore. However, it said that data can also be accessed remotely by employees located in Brazil, Israel, Japan, Canada, China, the Philippines, Malaysia, Singapore, South Korea, and the United States.
Additionally, the company's announcement emphasized the number of security mechanisms that regulate its employees' access to sensitive data. These include system access controls, network security, and encryption, all of which are "recognized under the General Data Protection Regulation (GDPR)." ByteDance also pointed out that it doesn't collect precise location data from its European users.
"TikTok strives to be open and transparent about how we collect and process our users' information," the company concluded in its announcement. "We'll continue to work to earn and build trust with our community with updates centered on transparency into our data practices and the investments we're making in the people, processes, and technology to keep our community safe."
According to reports, TikTok's updated privacy policy will officially go live on Dec. 2, 2022.
Source of Article