Kamso Oguejiofor-Abugu
Published on: May 3, 2023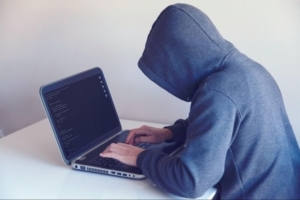 US lawmakers have introduced the Taiwan Cybersecurity Resiliency Act to strengthen Taiwan's cyber defenses against China.
As tension continues to rise between China, Taiwan, and the US, the bipartisan legislation would require the US Department of Defense to bolster cybersecurity relations with Taiwan through cyber training exercises and by leveraging US cybersecurity systems to strengthen Taiwan's cybersecurity framework.
The legislation was introduced as China launched naval and air drills over Taiwan in response to Taiwanese President Tsai Ing-Wen meeting with Speaker Kevin McCarthy and other US lawmakers in California. China considers Taiwan a part of its sovereign territory and has launched around 20 to 40 million cyberattacks against the country every month in 2019. The country also hit Taiwan's presidential office and defense ministry with cyberattacks last year, after a visit from former House Speaker Nancy Pelosi.
Alexandra Seymour, an associate fellow at the Center for a New American Security, said the introduction of the bill was proactive in ensuring the strength of cyberspace in the event of an invasion by China, which has emerged as a powerful player in cyberspace.
According to James Turgal, vice president of cyber consultancy Optiv, China is the most prolific offensive cyber nation state. It's likely to increase its cyber operations against Taiwan and the US. Turgal added that US companies are increasingly concerned about the implications of a China-Taiwan conflict on their businesses in China.
The US Cyber Command Director Gen. Paul Nakasone refers to China as "a very capable force" and "a very formidable foe" in cyberspace. Amid escalating tensions in the Indo-Pacific region, the United States is redirecting its attention from the ongoing conflict between Russia and Ukraine towards the ongoing dispute between China and Taiwan.
The proposed bill is seen as an opportunity to improve cybersecurity collaboration with Taiwan.
Source of Article