Many folks commuting to work and back are now looking at ways to do so without having to drive the gas-guzzling car. Electrified scoots and bikes are proving very popular, but UK e-mobility outfit Zinc Sports has merged the two for a folding sit-down scooter called the Venture.
Though it has the look of one, the Venture is not an ebike as it doesn't have any pedals. Riders pop their feet on the pegs and throttle away. So it's more akin to an e-scooter then, though it's nothing like the many kickscooters found elsewhere on Zinc's webshop. We'd even go so far as to say that there's some balance bike DNA in there too.
"For us it was important that the Zinc Venture E-scooter has many of the qualities that you would associate with a bike, but in the form of an e-scooter at an accessible price point," said company COO, Chirag Shah. "We think it will prove popular with those that want to sit down, and it will also benefit couriers and delivery drivers too."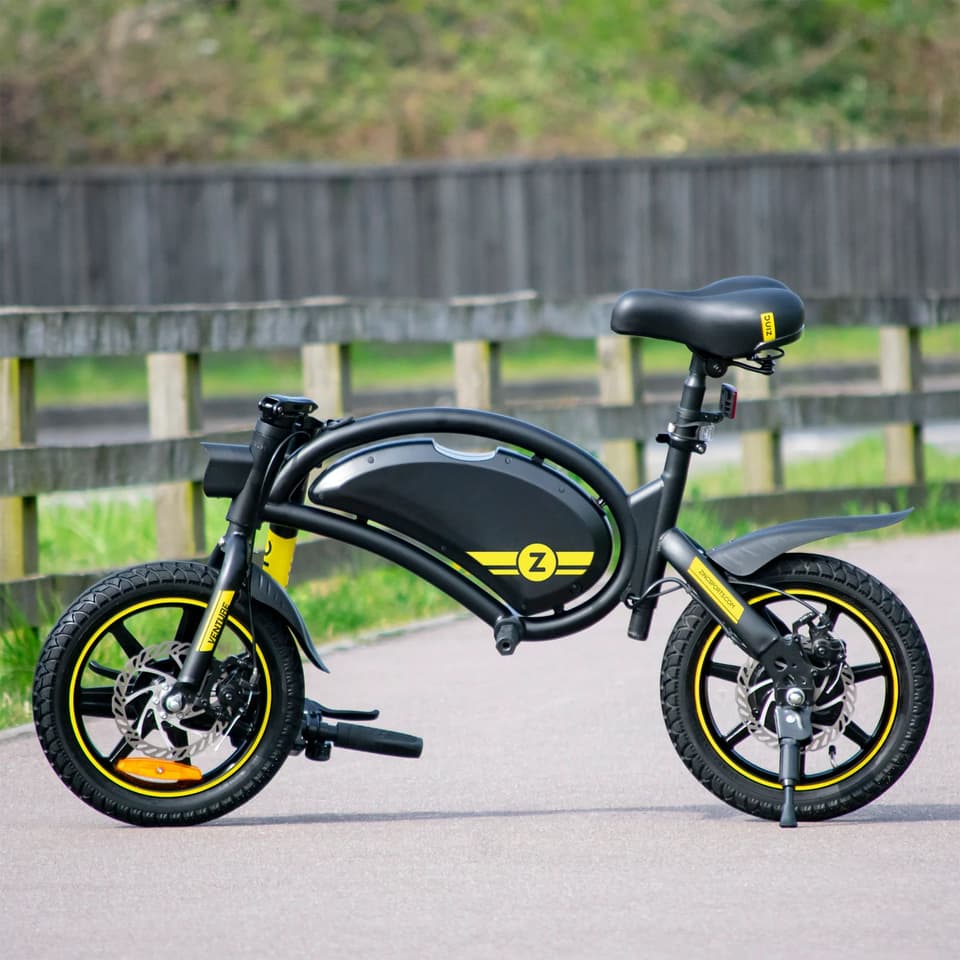 The ebike/e-scoot mashup measures 1.17 m (46 in) long and stands 1.01 m high (39.7 in) high when ready to ride, but features a fold-down handlebar that reduces that to 0.72 m (28.3 in) for between-ride transport or storage.
A 250-W hub motor at the rear pushes the two-wheeler to a top speed of 15.5 mph (25 km/h), and it should be able to handle inclines of 15% or less. The Li-ion battery seated within the funky tubular frame is reckoned good for up to 15 miles (24 km) of per-charge Venturing.
Zinc says that users can look forward to a smooth and comfortable ride thanks to an adjustable-height padded seat with spring suspension along with 14-inch air-filled rubber tires. Stopping power shapes up with disc braking front and back, a LED display allows for at-a-glance speed/range/mode checks, and there's integrated lighting for after-dark travel or daytime visibility while en route.
The Venture weighs in at 17.3 kg (38 lb) and is rated to haul 120 kg (265 lb), benefits from front/rear fenders, and boasts an included kickstand for easy parking. It's available now for US$592.
Product page: Zinc Venture
Source of Article