Colin Thierry
Published on: October 20, 2022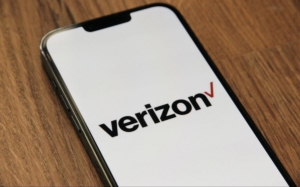 Telecommunications giant Verizon notified several prepaid customers that their accounts were accessed in a recent security breach. Threat actors accessed Verizon accounts using the victims' last four digits of their credit cards and attempted to process unauthorized SIM card changes.
"Upon further review, we determined that between Oct. 6 and Oct. 10, 2022, a third party actor accessed the last four digits of the credit card used to make automatic payments on your account," said Verizon in its announcement. "Using the last four digits of that credit card, the third party was able to gain access to your Verizon account and may have processed an unauthorized SIM card change on the prepaid line that received the SMS linking to this notice."
Additionally, the company said that it reversed any SIM card change that occurred due to the breach, blocked unauthorized access to the compromised accounts, and reset Account Security Codes (PINs) as cautionary steps.
Verizon's advisory emphasized that attackers could not view users' full credit card numbers and only exposed the last four digits. Customers were also reminded that their accounts contain various pieces of Personally Identifiable Information (PII), including names, billing addresses, price plans, telephone numbers, and "other service-related information."
However, the company clarified that compromised accounts didn't leak any other critical data like financial information, passwords, banking information, Social Security Numbers (SSNs), or tax IDs.
Verizon also listed a set of recommendations for users that have been impacted by the breach, which include:
Set a new Verizon PIN code, preferably one that hasn't been used to secure other non-Verizon accounts.
Create a new password and security question for your My Verizon account.
Change the credit card used for automatic payments if possible.
Secure non-Verizon accounts that send codes to your phone for identity verification or resetting passwords.
Change PINs and passwords for potentially compromised email and financial accounts.
Contact credit bureaus or review credit reports to ensure there's no suspicious activity on your credit report.
Source of Article