Kamso Oguejiofor-Abugu
Published on: May 24, 2023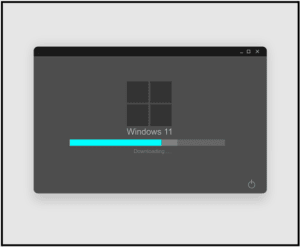 Windows 11 users are facing a frustrating ordeal as a recent update appears to be disrupting their VPN experiences. The update, identified as KB5026372 and released on May 9, was intended to enhance the performance of Windows 11 version 22H2. However, users have reported a significant drop in VPN speeds, particularly when using L2TP/IPsec connections.
"The latest windows 11's update (KB5026372), released on 2023/05/09, is slowing down our internal (windows built-in) VPN connection to a point that it's impossible to work. It's allowing us connect, but the internet speed drops to less than 1Mbps," a user commented in the Microsoft tech community.
The problems with the Windows May update extend beyond VPN issues. According to Windows Latest, one user complained that KB5026372 caused BitLocker to activate, trapping them in "an automatic repair loop, potentially requiring a complete system wipe and Windows reinstall." Windows Latest also reported that other users encountered issues where Windows automatically shut down instead of rebooting after update installations.
According to Bleeping Computer, Microsoft has acknowledged these issues and is actively investigating the matter. A spokesperson from the company confirmed their awareness of the problem and their commitment to finding a solution. However, no timeline for a fix has been provided at the time of writing.
In the meantime, users have found a temporary workaround by uninstalling the problematic update. But this approach comes with a downside, as it removes any security fixes that were included. It's important to note that the May update for Windows 11 introduced some security improvements that would be lost if the update is uninstalled.
Windows 11 KB5026372, the latest operating system from Microsoft, includes improvements from the previous update released April 25, 2023 (KB5025305). It also adds on enhanced security measures including ones that address a race condition in Windows Local Administrator Password Solution (LAPS) and affect the Kernel-mode Hardware-enforced Stack Protection security feature.
Source of Article