Tyler Cross
Published on: May 12, 2023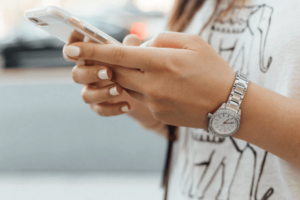 Bitdefender, the popular cybersecurity company, released a brand new feature for its mobile app — anomaly detection.
This first-of-its-kind feature analyses the behavior of the apps on your phone to find malicious behavior that isn't categorized as malware. A lot of today's malware is actually very subtle and can be masked inside legitimate apps. This creates a hole in traditional mobile protections, which may not register this activity as malware, thus putting you at risk. Third-party apps especially can contain malware, and while it's recommended not to download them, sometimes there's a legitimate need to.
Bitdefender's cybersecurity blog talks about why its new feature is needed, saying that even though Google Play is safer than third-party, malicious apps are only removed after they've been detected by researchers. Unfortunately, a lot of shady companies are able to operate for a while before their apps get removed. Hundreds of thousands of users have been affected by various malicious apps, and without adequate protection against these new threats, it will only continue to get worse.
Bitdefender's anomaly detection works to provide an extra layer of defense against these subtle-but-malicious apps. It scans your app on installation, combining its normal malware database with a new heuristic analysis model that helps detect malicious threats that a regular antivirus engine couldn't. Because of what it monitors for, it can flag apps that haven't been detected by Google researchers yet.
It also continually monitors your apps in the background, immediately flagging users if there's any suspicious activity. While it gives you the choice to prevent Bitdefender from removing the app, it's usually the best choice.
Currently, it's only available for Bitdefender Mobile Security for Android, but it's been directly integrated into the app for free. All users will get it at no additional cost, meaning everyone on Android can benefit from this advanced feature.
Source of Article