Kamso Oguejiofor-Abugu
Published on: May 12, 2023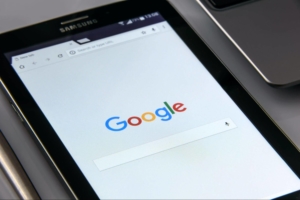 Google announced at its annual developer conference, Google I/O, that it would be extending its dark web monitoring service to all Gmail users in the US.
Previously only available to paid subscribers of Google One, the dark web report feature will allow Gmail users to scan the dark web for their email addresses and receive guidance on how to protect their accounts from hijacking attempts. The feature will be rolled out over the coming weeks and will also be made available to other countries.
"We're expanding access to our dark web report in the next few weeks, so anyone with a Gmail account in the US will be able to run scans to see if your Gmail address appears on the dark web and receive guidance on what actions to take to protect yourself," said Google.
Google One subscribers can already access the dark web report feature by creating a monitoring profile with their personal information. The report will notify users if their personal information, including their name, address, email, phone number, or Social Security number, is found on the dark web.
Other than the inclusion of dark web monitoring for all Gmail users in the US, Google also enabled passkey sign-in on its platform, upgraded its Safe Browsing service to catch and block 25% more phishing attempts on Chrome and Android, and added a new spam view in Google Drive. Additionally, Google Maps users will be able to delete their search history with just one tap, making it easier for users to manage their privacy.
Google's Android OS will also feature a new privacy setting that warns users when an app shares their location data to third-party services.
"You will be informed in permission requests when an app shares your information with 3rd parties for advertising purposes," the company said. "You can use this information to decide if you want to approve or decline location sharing for each app so you're always in control."
The feature will be available in Android 14, which is set to release later this year.
Source of Article