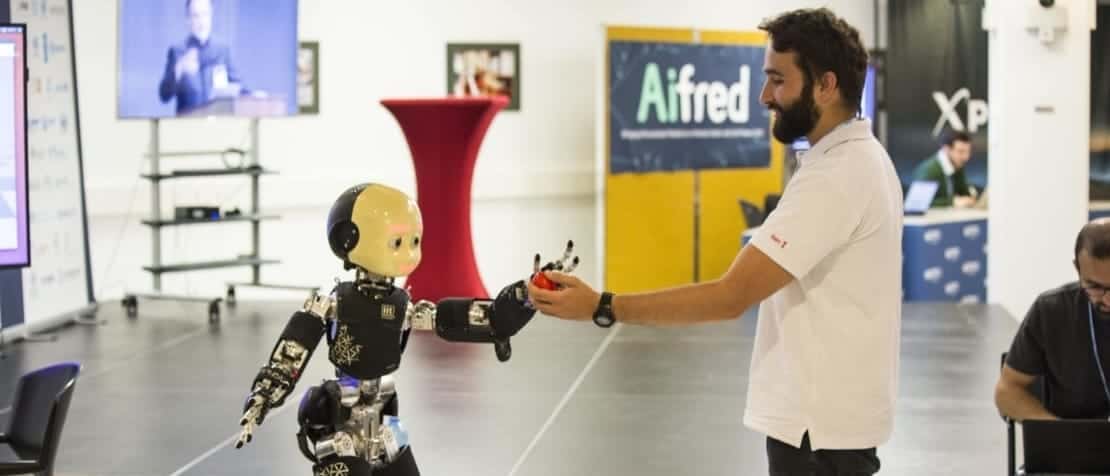 By ITU News
A virtual conference by design, this year's ITU Kaleidoscope academic conference will feature a global representation of expert views and demos to highlight why 2020 and beyond will be remembered for "industry-driven digital transformation".
Call for video demos: Broadcast your innovations to a global audience. Submit an extended abstract by 12 October 2020 for your demo to be considered.
From early research prototypes to production-ready systems, Kaleidoscope 2020 welcomes demos showcasing emerging concepts in applied research as well as concepts already seeing application in industry.
The Kaleidoscope Steering Committee will select demos for video presentation at the conference based on their relevance to the conference's theme, clarity, originality, innovation, applicability, and potential impact on people's lives.
7-11 December 2020, free of charge and open to all
ITU Kaleidoscope events are peer-reviewed academic conferences that share research into topics of growing strategic importance to ITU's membership.
The manufacturing sector has been an early adopter of emerging technologies – capitalizing on advances in connectivity and machine intelligence – but the automotive, energy, retail and healthcare sectors are all moving in the same direction.
This trend is evident in the contributions driving ITU standardization work in fields such as smart cities, healthcare, financial services, energy, transport, and AI and machine learning.
ITU Kaleidoscope 2020: Industry-driven digital transformation will look at how the Fourth Industrial Revolution – with data analytics at its core – relies on progress in fields such as AI, robotics, edge computing, blockchain, cyber-physical systems, virtual simulation, digital twins, and augmented reality.
ITU Kaleidoscope welcomes research from both technical and social sciences, this year organizing submissions into five tracks:
Network and computing infrastructure and architecture
Applications and services
Enabling technologies
Security, privacy and trust
Social, economic, legal and policy aspects of digital transformation
All papers accepted and presented at the conference will be published in the Kaleidoscope Proceedings and the IEEE Xplore Digital Library. Outstanding papers may also be published in the IEEE Communications Standards Magazine.
Special recognition will be afforded to the authors of the three best papers, who will also share in a prize fund of 6,000 Swiss francs. Authors up to 30 years' old presenting accepted papers at the conference will receive Young Author Recognition Certificates.
ITU Kaleidoscope 2020 is technically co-sponsored by IEEE and the IEEE Communications Society; supported by IEEE Technology and Engineering Management Society; and organized in partnership with Waseda University, the Institute of Image Electronics Engineers of Japan, the Institute of Electronics, Information and Communication Engineers of Japan, the Chair of Communication and Distributed Systems at RWTH Aachen University, the European Academy for Standardization, the University of the Basque Country and Liverpool John Moores University.
Learn more about ITU and academia
The ITU Journal on Future and Evolving Technologies provides complete coverage all communications and networking paradigms. Kaleidoscope 2020 is the twelfth edition of the ITU Kaleidoscope series, ITU's flagship academic event.
ITU is the United Nations specialized agency for information and communication technologies (ICTs), with a global membership including 193 Member States and over 900 companies, universities, and international and regional organizations.
Researchers participate alongside policymakers and industry-leading engineers in ITU expert groups responsible for radiocommunications, standardization and development. Contributions from research communities bring greater strength to the work of ITU, and participation in ITU helps these communities to increase the impact of their research.
Learn more about ITU Academia membership.
Source of Article