ITU recently connected with Christian Senger, CEO of the new Car.Software Organization in the Volkswagen Group and Member of the Board of Management of Volkswagen Passenger Cars, to learn more about the future of automotive software and the Volkswagen Group's approach to a changing auto industry landscape.
What do you see as the most important ways that connected, automated vehicles are transforming the auto industry?
E-mobility and digitalization are setting the pace for the Volkswagen Group. And we are speeding up.
In the next ten years, we will be launching 75 new electrified and 60 hybrid models on the market. This way, we will offer the most comprehensive electric portfolio in the industry.
The next major development step that will fundamentally change our industry is digitalization. Already today, software is playing a key role in the car. Our upcoming model generations are fully connected. Their functions can be individually configured and expanded. Thanks to software updates, our vehicles will always be up-to-date.
"The cloud will be key element in the digitalization of our vehicles." – Christian Senger
What does that mean specifically?
Industrial skills of the type Volkswagen holds will no longer be sufficient. We must become a technology company with our own skills in order to develop vast software volumes for our vehicles and to build up a globally scaled cloud.
These competences are pooled in a new and independent business unit: Our Car.Software organization will bring together more than 10,000 digital experts throughout the world by 2025.
Their mission will to be to develop a standardized software platform for all brands and markets within the Group. This will include the vehicle operating system VW.os and the Volkswagen Automotive Cloud.
What are the top goals of the Volkswagen Automotive Cloud?
Our Automotive Cloud, which we are developing together with Microsoft, will be the central control unit for our upcoming fully connected vehicle fleet.
Drivers and passengers will be able to access a growing digital ecosystem connected to the vehicle via the Automotive Cloud. They will benefit from a growing range of features including vehicle functions that can be enabled, multimedia streaming, smart card services and many more.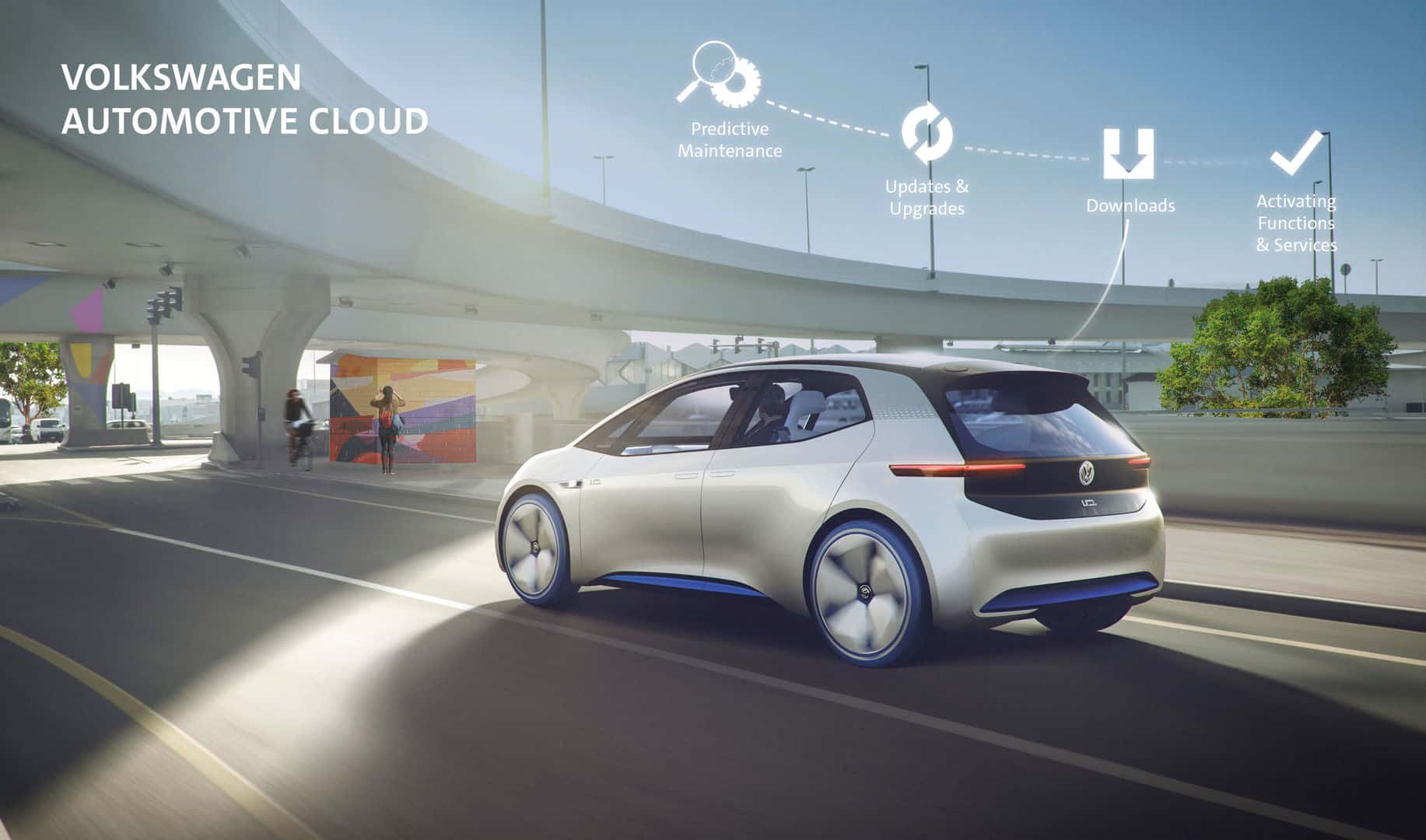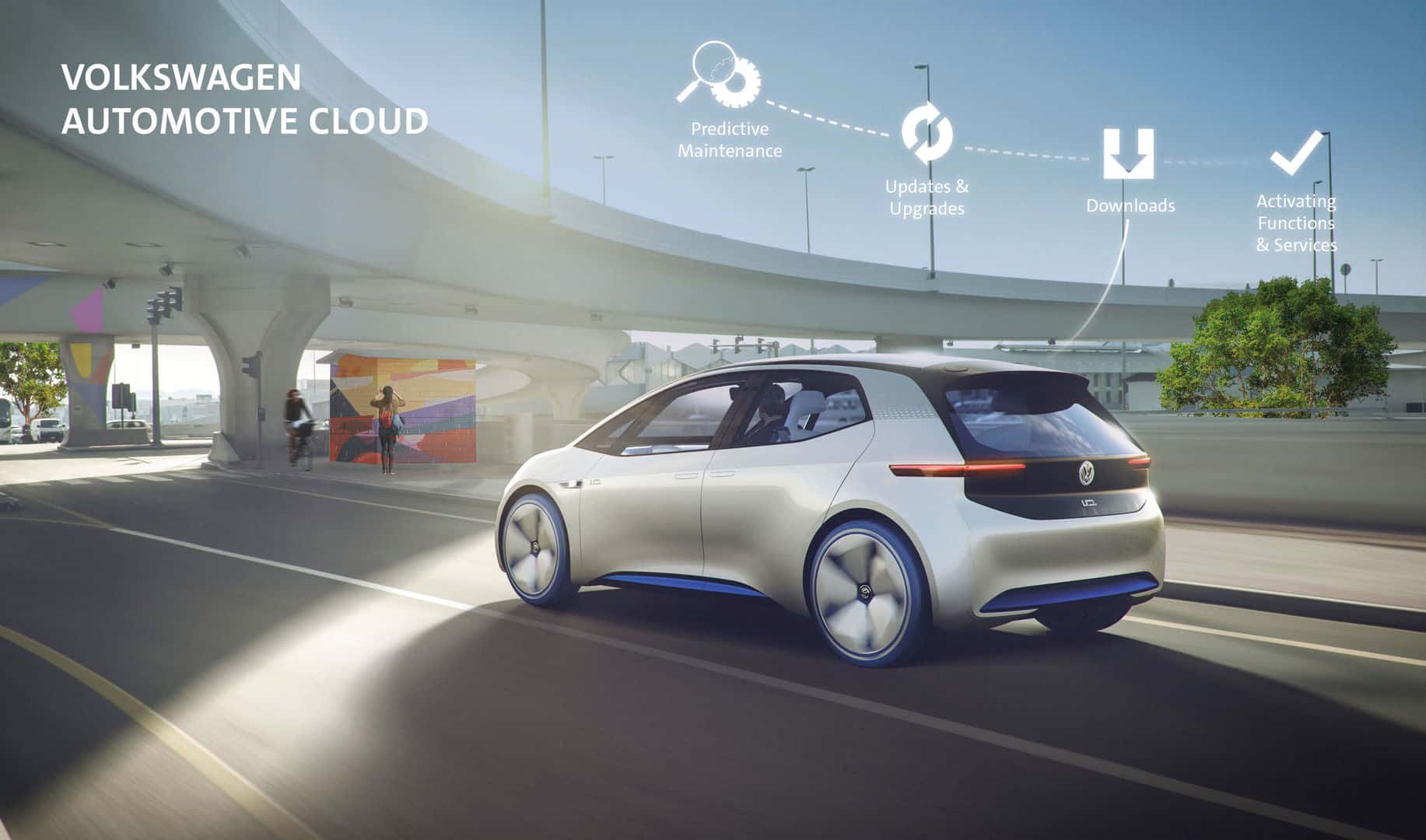 What dimension are we talking about?
In future, we will deliver more than 10 million fully connected new vehicles per year throughout the Group.
That will mean 50 million vehicles with cloud connections within the space of five years. Depending on individual use, each vehicle can generate a data volume of several gigabytes per month. Our Automotive Cloud will therefore be designed for high performance.
Why is this initiative important for Volkswagen?
The car will increasingly become a digital living space for many people. Individualization using software will be taken for granted. After all, we are familiar with this approach from our own smart phone which becomes increasingly personalized over the course of use.
We are also familiar with the idea of subscribing to or purchasing new functions. This will only be possible via a Cloud connection.
In addition, new assistance systems in the field of automated driving will make driving a safer, more convenient experience for people in the future. These systems will also be updated on the vehicle via a Cloud connection so that the latest version is always installed. In brief, the cloud will be key element in the digitalization of our vehicles.
"The car will increasingly become a digital living space for many people. Individualization using software will be taken for granted."- Christian Senger
What is the importance of the partnership with Microsoft?
We can only succeed in mastering the technological transformation in cooperation with strong partners. Volkswagen and Microsoft supplement each other well.
At Volkswagen, we of course have a profound understanding of the automobile, the last undeveloped data domain, right down to the last detail. On the other hand, Microsoft has proven expertise in the development of scalable technologies and software know-how.
Learning from each other will be a key objective of our cooperation. Both parties will need to adapt to each other and in some cases to leave old paradigms behind them. This has not always been easy but we are now making good progress.
What are the biggest opportunities and challenges?
We are performing pioneering work. As two of the largest companies in their respective industries, Volkswagen and Microsoft have joined forces to develop a global Automotive Cloud. This is a major undertaking in every respect, one with great possibilities for our many millions of customers. It will be a long-term project which will call for energy and a farsighted approach on the part of all concerned.
Can you specify that?
The challenge is that both parties come from different worlds. We come from the world of automobile and machinery production while Microsoft is at home in the software industry.
We both understood that there is no individual patent recipe for success. We can only be successful together. This is the way we are acting.
With our new Car.Software organization, we are concentrating entirely on software. This means separating software with its rapid development processes from hardware development with its lengthy product cycles.
This way, we can keep step with the processes in the IT industry. On the other hand, Microsoft is orienting itself towards our objective of ensuring the highest standards of safety and quality for our vehicles, as people entrust themselves to our vehicles.
After about one and a half years of close cooperation, we have developed a profound understanding for each other. This has generated a tailwind for the tasks ahead of us.
Source of Article