Colin Thierry
Published on: January 6, 2022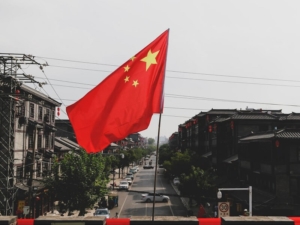 Starting in February, China will require some companies with large amounts of user data to gain approval from regulators in order to list overseas, according to multiple reports.
First proposed in 2021, the network security process will be implemented by the Cyberspace Administration of China (CAC) on Feb. 15, as the country continues tightening regulations on its domestic technology server.
"With stock market listings, there is a risk that key information infrastructure, core data, important data, or a large amount of personal information could be impacted, controlled, or maliciously used by foreign governments," the CAC said in a statement.
Internet platforms holding personal information of over 1 million users must apply for a cybersecurity review with the regulator before continuing with an initial public offering (IPO) abroad.
Companies Affected
The rules are aimed at companies that undergo data processing activities that could impact national security, the CAC said.
If the regulator finds that a company's data processing activities do not pose a threat to China's national security, they then can proceed with an overseas listing.
Beijing has introduced a variety of new regulations on the tech sector since 2021 as it looks to exert control over the country's tech giants and eliminate anti-competitive behavior.
Data has recently been a key focus for the Chinese government. In 2021, the country passed its first major data protection law.
China also opened its first cybersecurity review in 2021 in a probe into the ride-sharing company Didi just days after its IPO in the US. According to multiple reports, the company drew criticism from regulators by listing in the US without first undergoing a cybersecurity review. In December, Didi said it would delist from the New York Stock Exchange and target a Hong Kong listing instead.
Hong Kong has become a popular destination for Chinese technology IPOs amidst increased regulation from the Chinese government and uncertainty surrounding the ability of Chinese tech firms to list overseas.
Source of Article