Three years ago we first heard about the Traqpod, a specialized longboard that allows riders to really carve into turns like snowboarders. Well, it's now in its third incarnation – the Traqpod 3 – which is the first version to offer a one- or two-motor electric boost.
Currently the subject of a Kickstarter campaign, the Traqpod 3 is made by Spanish electric mobility company La Revolta. A non-electric version is also available, but we're going to focus on the more intriguing electric option.
Like the original model, the Traqpod 3 Electric features spring-loaded trucks that fold out from beneath the front and rear ends of the polypropylene deck, and that pivot left or right relative to it. Suspended between those trucks, the deck can in turn be tilted to either side as the user shifts their weight accordingly. This is facilitated by its concave design and rubber grip layer, that let riders really push their feet down against its raised lateral edges.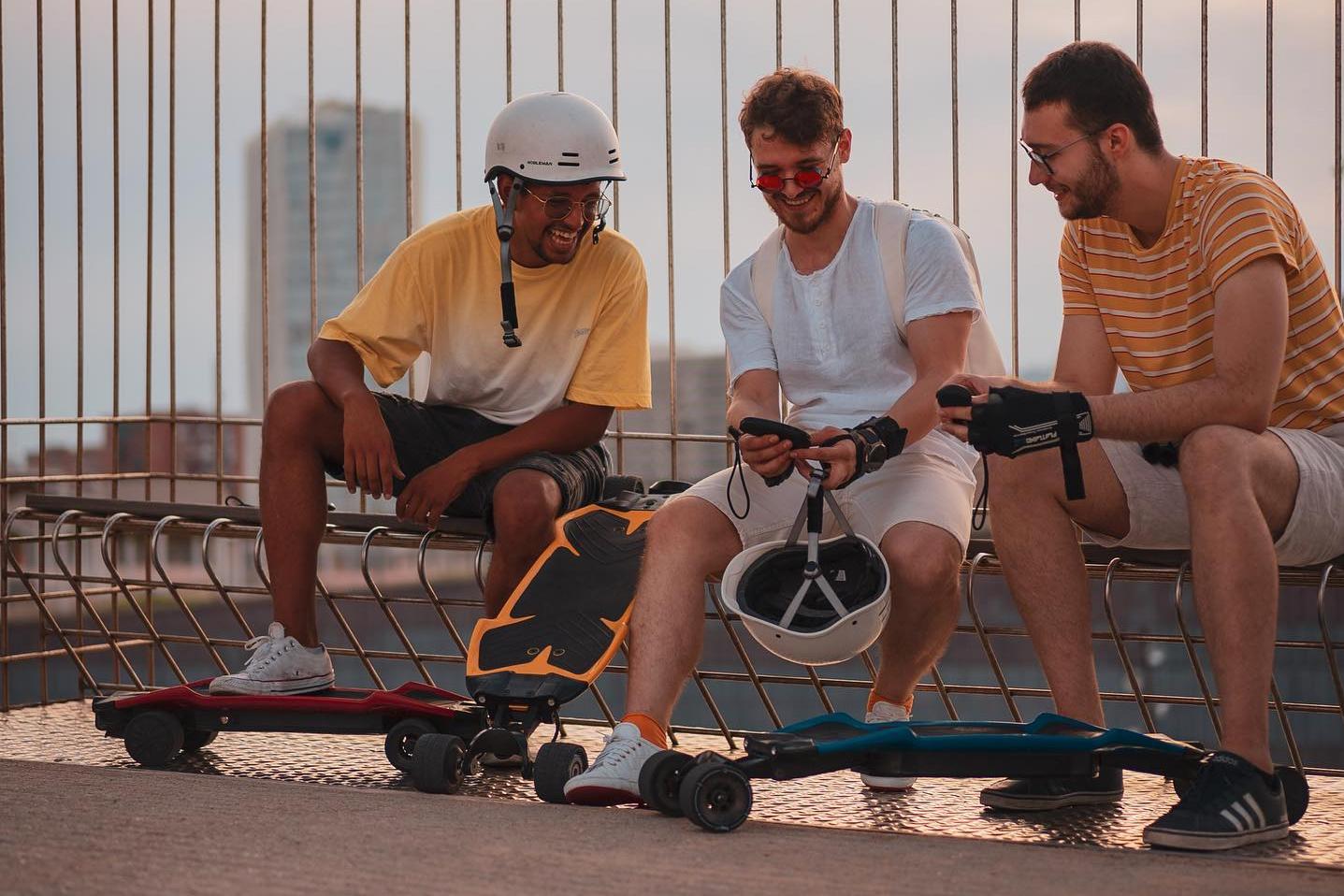 Buyers can choose between having a 450-watt brushless hub motor in either one or both of the rear wheels – depending on how much importance they place on torque. Utilizing a Bluetooth handheld remote, riders are able to switch between three gears/speed settings. The top speed will vary greatly depending on terrain and rider weight.
Power is provided by a custom 5.2-Ah/187.2-Wh lithium-ion battery, one 2-hour charge of which should reportedly be good for a range of about 18 km (11 miles) – presumably in the one-motor configuration. A regenerative braking system helps achieve that figure. The charge level is displayed on the remote's OLED screen, as is data such as speed, gear selection, and distance travelled.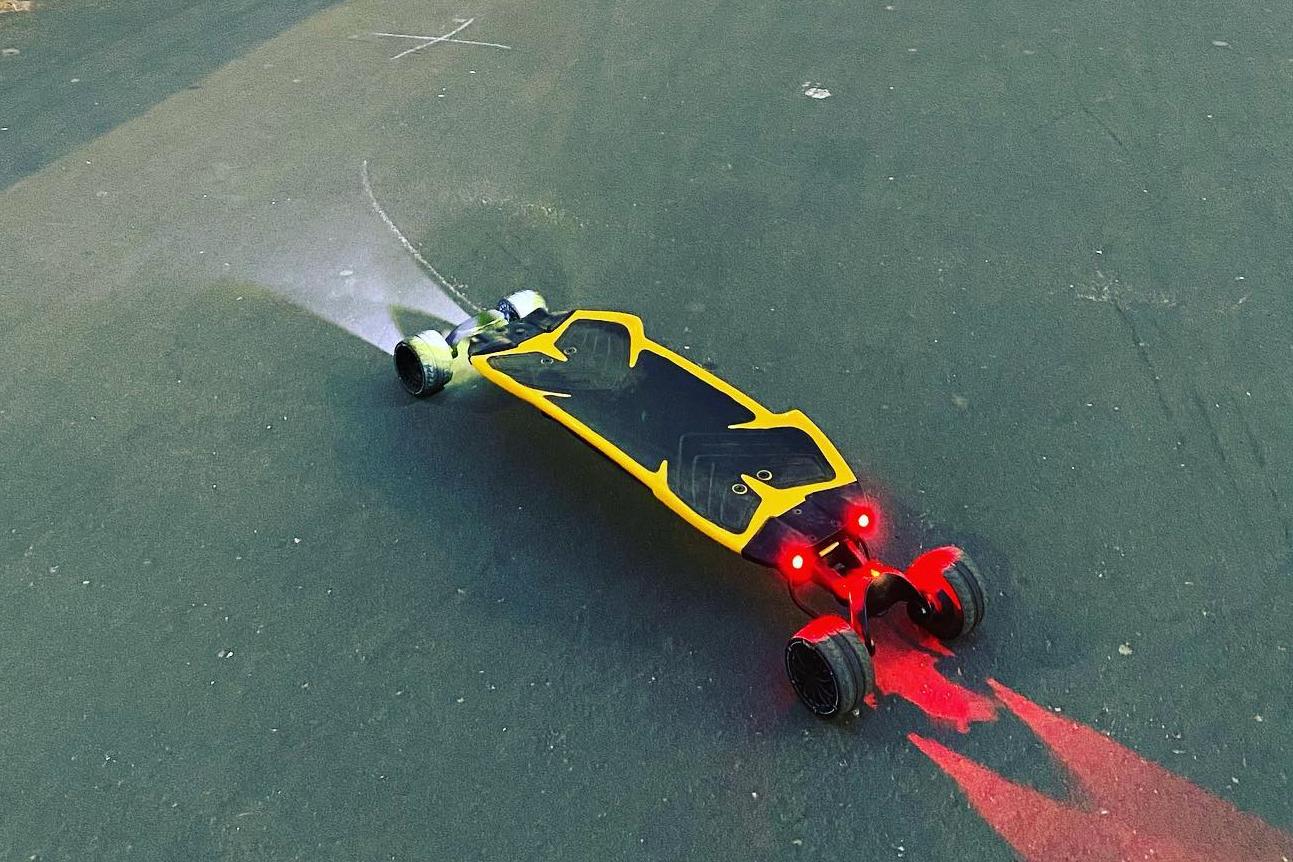 Night-time visibility is boosted by front (white) and rear (red) LED running lights. The whole shebang is claimed to tip the scales at 8 kg (18 lb) with one motor, or 9 kg (20 lb) with two. It can accommodate riders weighing up to 90 kg (198 lb).
Assuming the Traqpod 3 Electric reaches production, a pledge of €449 (about US$492) will get you one with a single motor, with €649 ($712) required for two motors. You can see it in action, in the video below.
Traqpod 3 – The New Sensation Carving Board is Now Electric
Source: Kickstarter
Source of Article