Colin Thierry
Published on: November 25, 2022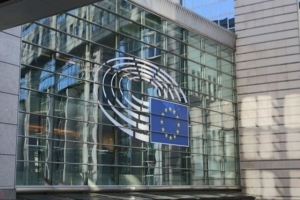 The website of the European Parliament was taken down following a Distributed Denial of Service (DDoS) attack, which a pro-Russia group of hacktivists called Anonymous Russia claimed responsibility.
The European Parliament President, Robertal Metsola, confirmed the incident on Twitter, saying that the Parliament's "IT experts are pushing back against it & protecting our systems."
Jaume Dauch, the Director General for Communication and Spokesperson of the European Parliament, also said after the website went down that this outage was caused by an ongoing DDoS attack.
"The availability of Europarl EN website is currently impacted from outside due to high levels of external network traffic," stated Dauche.
"This traffic is related to a DDOS attack (Distributed Denial of Service) event. EP teams are working to resolve this issue as quickly as possible," he added.
This attack came following the European Parliament recognizing Russia as a state sponsor of terrorism, along with Members of the European Parliament (MEPs) calling for further international isolation of Russia.
The resolution was officially adopted on Wednesday after recent developments in Russia's war against Ukraine.
"Parliament calls on the European Union to further isolate Russia internationally, including when it comes to Russia's membership of international organizations and bodies such as the United Nations Security Council," read a European Parliament press release published on Wednesday.
"MEPs also want diplomatic ties with Russia to be reduced, EU contacts with official Russian representatives to be kept to the absolute minimum and Russian state-affiliated institutions in the EU spreading propaganda around the world to be closed and banned," the press release added.
Pro-Russian hacktivist groups have targeted various European and US websites ever since Russia first invaded Ukraine. For example, according to reports, the hacker group Killnet claimed last month large-scale DDoS attacks targeting the websites of several major U.S. airports.
Notable airport websites that were taken down following the attack include the Los Angeles International Airport (LAX) and the Hartsfield-Jackson Atlanta International Airport (ATL), both major US air traffic hubs.
Source of Article