Tyler Cross
Published on: February 27, 2023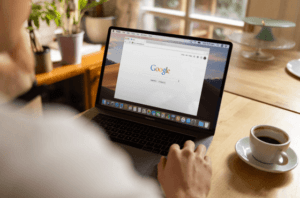 Google has released an experimental version of its new password manager UI update that aims to create a much better user experience with more features.
Currently, Google's password manager is under the settings tab and has a more complex UI than most modern password managers, which Google is addressing with this release.
The new update gives the password manager its own page and is a complete redesign. All of the features are now easier to find and are split up between three tabs: Passwords, Checkup, and Settings.
Several new features have also been added, like the option to add notes to passwords. Also some features have been redesigned, like manually adding passwords.
However, this is an experimental feature and is in the testing phase. This means that some of its features may not work as intended and will need to be fixed. It's also only available for the Canary build of Chrome 1.12, which is a prerelease version of Chrome.
Provided you have the correct version of Chrome, here's how you turn on the new UI.
Open Chrome and head to chrome://flags (a website that lets you enable or disable Google Chrome features that aren't on by default.)
Search "password manager" or something similar.
Find the entry named Password Manager new UI entry, click Enabled.
Restart Chrome. If you don't restart Chrome, you won't be able to see the update.
There are two ways to access the new password manager. One way is from Chrome's website (chrome://password-manager/passwords), or you can go to Settings, then click Autofill, and finally, Password Manager.
Unfortunately, you cannot use the new UI on regular versions of Chrome, even if you follow the steps above to apply the update it will only show the default version of it. After testing is finished, Google should start rolling out the update across more versions of Chrome.
Source of Article