Tyler Cross
Published on: March 10, 2023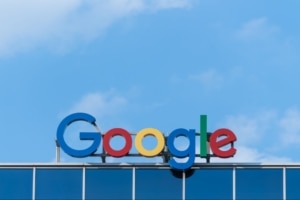 Google has added a VPN to all Google One cloud storage subscriptions to offer users greater online privacy and security.
The VPN is available at no extra cost to all Google One subscribers, including those who have the most basic plans. Customers can turn it off and on at will, so nobody is forced to use the VPN.
Customers who do activate their VPN will have their IP addresses masked to improve their privacy while online. The VPN will also wrap user data around a complex encryption process to protect it from any prying eyes.
The service won't be available in all countries and is currently limited to Austria, Australia, Belgium, Canada, Denmark, Finland, France, Germany, Iceland, Italy, Japan, Mexico, Netherlands, Norway, South Korea, Spain, Sweden, Switzerland, Taiwan, the UK, and the US.
Google also announced it's adding dark web monitoring, which searches for personal information, such as names, addresses, email addresses, phone numbers, and social security numbers on the dark web. The monitoring can also help users protect their credit and other data if it is found to have been stolen and posted or sold online. Customers have to enable Dark Web Report before the service is activated — no users are forced to use either new feature.
Google clarifies that it will be following its privacy policy regarding any user data that is shared for monitoring purposes, but users will be given full control to adjust their settings, delete profiles, and stop monitoring their data any time they want.
This move comes as more people are using VPN services to preserve online privacy and security. Cybercriminal activity has increased, resulting in many data breaches and the dark web becoming a thriving marketplace for trade-in personal information. This move provides Google One subscribers with an additional layer of security and provides more people with access to important cybersecurity tools.
Source of Article