Tyler Cross
Published on: March 10, 2023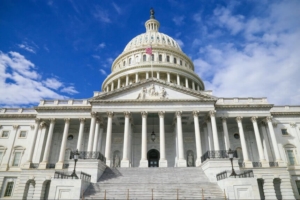 The FBI was recently struck by a data breach that targeted DC Health Link, the health insurance provided for House members. The breach has resulted in several US House of Representatives members being affected and prompted immediate action by lawmakers.
Catherine Szpindor, the Chief Administration Officer, notified those impacted with an email letter that explained what happened, what they know, and what those who have been impacted can do to protect themselves.
"I have been informed by the United States Capitol Police and DC Health Link of a data breach impacting Members and staff." Szpindor said. "Currently, I do not know the size and scope of the breach, but have been informed by the Federal Bureau of Investigation (FBI) that account information and PII of hundreds of Member and House staff were stolen. It is important to note that at this time, it does not appear that Members or the House of Representatives were the specific target of the attack."
She also implores anyone who was impacted to freeze their credit. She provides phone numbers and links to major creditors to help Members and staff freeze their credit and prevent the attackers from stealing from them while reassuring people that freezing your credit won't affect your credit score.
Speaker McCarthy and Democratic leader Jefferies requested information on what data was stolen, who got impacted by the breach, and what steps are being taken to protect impacted House members.
Supposedly, the hackers are already attempting to sell the information online — the data of about 17'000 people were released on an infamous hacker forum. The information was serious and included names, phone numbers, addresses, birthdays, email addresses, and even the Social Security Numbers of House Members and staff.
IntelBroker, the actor who has the data, claimed that some of the information had already been leaked online and sold. More updates will come as lawmakers obtain new information.
Source of Article