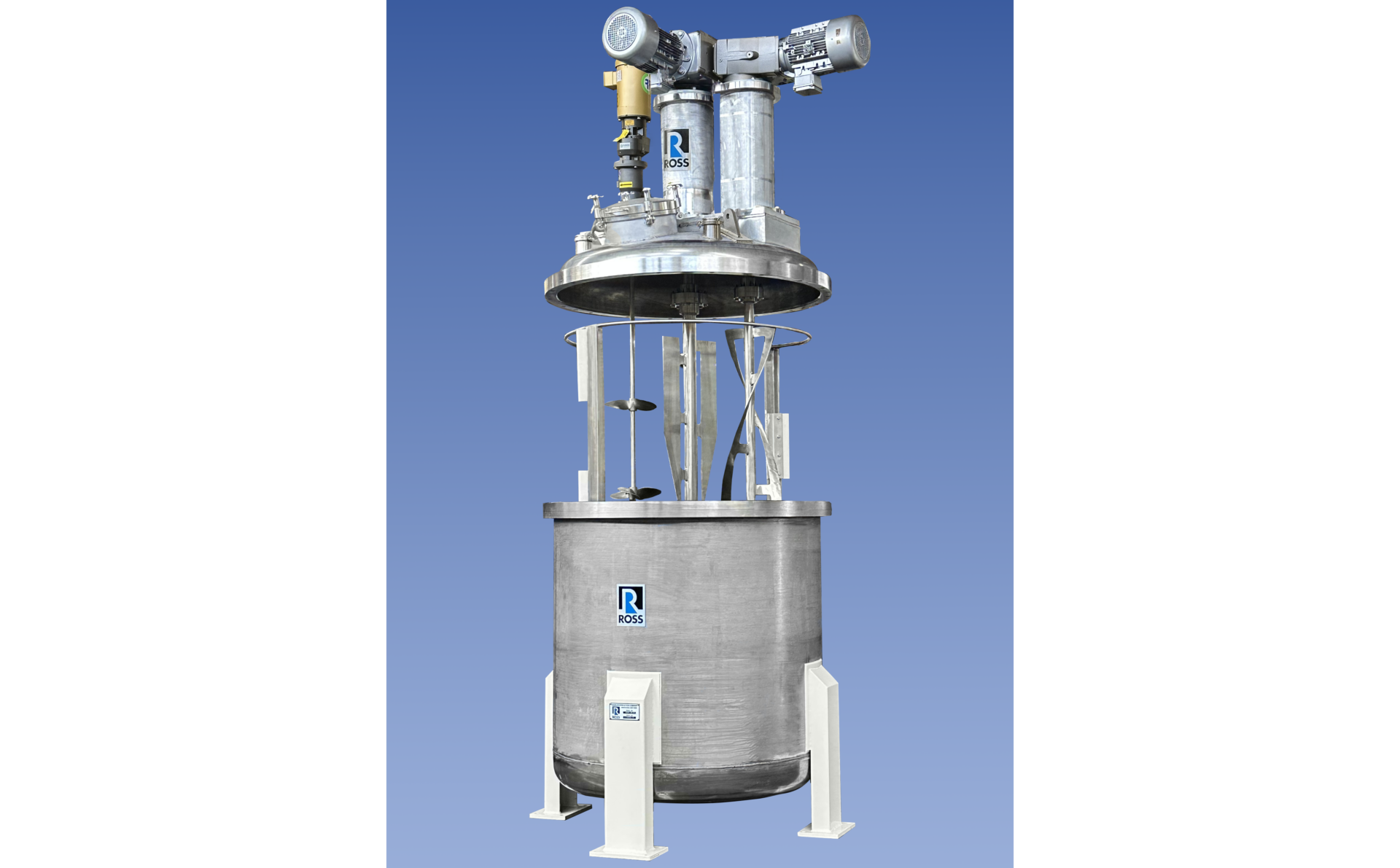 June 2023 – Hauppauge, NY – ROSS VersaMix Multi-Shaft Mixers are proudly designed and manufactured in the U.S. to optimize the processing of medium to high-viscosity products. These versatile mixers exhibit outstanding performance and deliver exceptional efficiency across a wide range of applications with viscosities ranging up to several hundred thousand centipoise such as pastes, gels, slurries, and suspensions.
ROSS has engineered a Purpose-Built VM-450-gallon VersaMix that features three independently-driven agitators including a two-wing center-mounted agitator with contoured bottom and Teflon scrapers to efficiently motivate viscous product throughout the mixing zone, a long helical flight agitator to produce better top-to-bottom mixing and a dual propeller agitator for low shear, high flow mixing.
The tank of the VersaMix is fabricated from durable 304 stainless steel, designed for vacuum operation and internal pressures of up to 50 psi. For efficient discharge, a two-way, flush tank ball valve has been integrated, while a 14″ manway provides access for ingredient additions and cleaning operations. Through a 7″ color touch screen interface, operators can monitor key parameters in real-time.
This article is published by
With a rich heritage spanning over 175 years, ROSS Mixers is a leading global manufacturer of industrial mixing equipment. We take pride in delivering innovative and reliable mixing solutions that empower businesses across various industries to achieve exceptional product quality and process efficiency. At ROSS Mixers, we understand the unique challenges …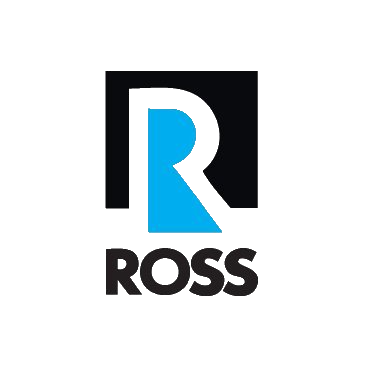 Source of Article