Kamso Oguejiofor-Abugu
Published on: February 23, 2023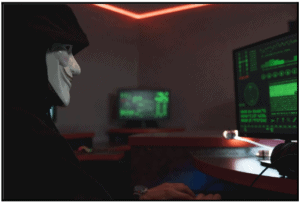 Lehigh Valley Health Network (LVHN) released a statement on Monday announcing that it was the target of a ransomware cyberattack.
The statement was issued by the President and CEO of LVHN, Dr. Brian Nester, who claimed that the attack didn't disrupt LVHN's operations.
"Based on our initial analysis, the attack was on the network supporting one physician practice located in Lackawanna County. We take this very seriously and protecting the data security and privacy of our patients, physicians, and staff is critical," Nester said.
On Feb. 6, LVHN identified an unauthorized activity within its IT system and Nester said they "immediately launched an investigation, engaged leading cybersecurity firms and experts, and notified law enforcement." LVHN officials learned the attack was by a ransomware gang known as BlackCat, which has suspected ties with Russia and is known for attacking other entities in healthcare and academic sectors.
BlackCat is known for demanding ransom payments as high as $1.5 million. The hacker group even demanded a ransom payment from LVHN, but the health network refused to pay.
According to the issued statement, the attack involved "a computer system used for clinically appropriate patient images for radiation oncology treatment and other sensitive information" at a physician practice in Lackawanna County. The investigation is still ongoing, and LVHN is working with experts to evaluate the impact of the cyberattack, while still carrying out its services and operations as a healthcare network.
The same hacker group confirmed that it was responsible for an attack in January on NextGen Healthcare, an electronic health records company, according to the Washington Post. The U.S. Department of Health and Human services issued a warning last month that detailed how BlackCat has made ransom demands for over $1 million.
Lehigh Valley Health Network (LVHN) is comprised of 13 hospital campuses plus numerous health centers, physician practices, rehabilitation locations, ExpressCARE sites, and other outpatient care locations in 10 eastern Pennsylvania counties, according to its website.
Source of Article