Kamso Oguejiofor-Abugu
Published on: June 1, 2023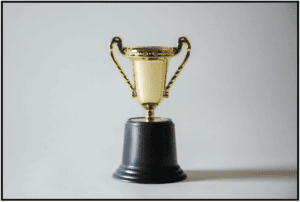 Logically, a renowned managed security service provider (MSSP), has emerged victorious in the analytics category of the 2023 Fortress Cybersecurity Awards, organized by Business Intelligence Group. The recognition comes in light of Logically's cutting-edge cybersecurity solution, SentryXDR 360, which has proven its mettle in safeguarding data and electronic assets against the backdrop of escalating cybersecurity threats.
"We are honored to be selected by Business Intelligence Group for this prestigious award," Joshua Skeens, CEO of Logically said. "It's no secret that cyber threats have been on the rise in recent years – particularly in the wake of the pandemic. Unfortunately, we're also simultaneously experiencing a shortage of IT talent to keep organizations safe.
"We believe that SentryXDR 360 is the perfect compliment to support these busy IT teams, acting as a 24/7 watchdog for potential threats while freeing IT professionals to focus on bigger-picture, high-level issues that require human intervention."
SentryXDR is a powerful Security information and event management (SIEM) solution driven by artificial intelligence and machine learning. Coupled with a dedicated SOC team, it's capable of detecting and responding to malware threats, delivering real-time alerts, and bridging cybersecurity gaps across networks.
By integrating state-of-the-art cybersecurity tools and artificial intelligence resources, Logically has developed a unique solution that not only empowers IT teams to swiftly counter incoming threats but also autonomously takes action against malicious entities using EDR tools.
Maria Jimenez, Chief Nominations Officer of Business Intelligence Group, applauded Logically's achievement, stating that she was delighted to recognize the MSSP as one of the winners in the 2023 Fortress Cybersecurity Awards.
"As our society continues to evolve and become more reliant on networks and data, solutions like Logically's SentryXDR 360 are crucial to provide the protection and trust we all demand," Jimenez said.
Logically's triumph in the analytics category of the Fortress Cybersecurity Awards further solidifies its position as a leader in the cybersecurity industry. With its unwavering commitment to innovation and safeguarding electronic assets, Logically continues to contribute significantly to the ongoing battle against cyber threats in an ever-evolving digital landscape.
Source of Article