Kamso Oguejiofor-Abugu
Published on: June 1, 2023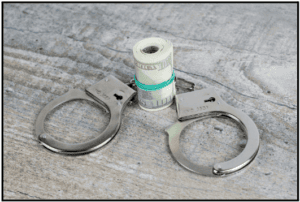 Dexter Enwerem, a 36-year-old resident of Norwich, Conn., has pleaded guilty to fraud and tax offenses in Bridgeport federal court. Enwerem's guilty plea comes after his involvement in a scheme targeting women through their Facebook and Instagram accounts. Enwerem also evaded taxes on the funds he acquired through the illicit scheme.
Between September 2019 and March 2021, Enwerem took part in an elaborate fraud scheme along with a co-conspirator. The co-conspirator used false identities and deceptive tactics to establish relationships with victims on social media platforms. As the relationships progressed, the co-conspirator would manipulate victims into sending money, pretending to be in need of financial assistance.
The victims were coerced into sending money through wire transfers, checks, money orders, and cash. Enwerem played a crucial role in the operation, receiving some of the illicitly obtained funds in bank accounts under his control. Other funds were sent to an address where Enwerem could access them easily.
"Enwerem and his co-conspirators defrauded victims of approximately $450,000," it said in a press release from the US Attorney's Office, District of Connecticut. "Enwerem wired approximately $220,000 of these funds to bank accounts in Nigeria. In response to bank officials who questioned the nature of these wire transfers, Enwerem falsely stated that the recipients were family members and that the funds were intended to take care of his grandmother, and for household expenses."
Enwerem pleaded guilty to two crimes: conspiracy to commit mail fraud and wire fraud (which carries a maximum sentence of 20 years) and tax evasion (which carries a maximum sentence of 5 years). "As part of his plea, he has agreed to pay restitution of $449,189 to his victims, and $127,299 in back taxes for the 2019 and 2020 tax years," the press release read.
Source of Article