Kamso Oguejiofor-Abugu
Published on: June 7, 2023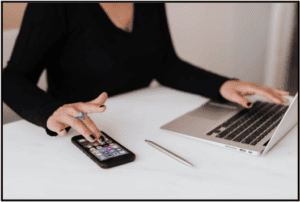 In a post on its official website, PassCamp has announced the closure of its product.
"It is with a heavy heart that we must announce the closure of our product, PassCamp," the post read. "Despite our best efforts and tireless work, we were unable to achieve the results we expected. Effective Aug. 1, PassCamp will no longer be available, and all user accounts will be closed permanently."
To ensure a smooth transition, PassCamp urged users to take immediate action, advising them to log in to their PassCamp accounts and export all of their important data as soon as possible. PassCamp also informed its users that it has disabled payments for app usage and that "no further payments will be collected and no other actions are required."
The company also apologized for the disruption of workflow the termination might cause to users, acknowledging the importance of PassCamp in the everyday lives of some users.
"We know that PassCamp has been an essential tool for many of you, and we are truly sorry for the impact that this decision will have on your daily operations," the post read.
As part of the announcement, PassCamp stated that it has partnered with NordPass to provide PassCamp users with a great deal on a password manager, which includes a free 3-month subscription for business users.
PassCamp also expressed its gratitude to its loyal community.
"Your support, feedback, and engagement have been invaluable to us, and we are grateful for the journey we have shared," the company said.
PassCamp is a password management company that provided users with a secure and convenient solution for managing their passwords. With a focus on data protection, PassCamp offered a robust platform that allowed individuals and organizations to store and organize their passwords in an encrypted and easily accessible manner.
Source of Article