Kamso Oguejiofor-Abugu
Published on: June 7, 2023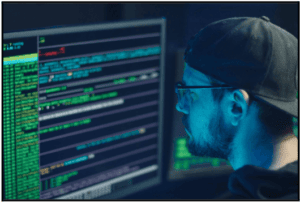 The University of Rochester is currently conducting an investigation into a cybersecurity attack that has resulted in a data breach. The breach is believed to have originated from a software vulnerability in a product provided by a third-party file transfer company. It has affected not only the university but also approximately 2,500 organizations worldwide.
"Our University IT staff is working closely with the FBI and an outside data forensic firm to determine what information was compromised and what possible actions need to be taken," the University said in a post. "The full scope and nature of the impact are still under investigation, and the university will provide updates as they become available."
According to a post by Rochester First, Tracey Harrison, Vice President of the 1199 SEIU Union Chapter for University of Rochester staff members, raised concerns about the potential severity of the data breach. ​​
"Pretty much all their information when you think about it," Harrison said. "I mean marital status, all of their social demographics, where they work, shifts, how much they make, social security numbers, you name it. I mean everything that pertains to being an employee is out there."
This unfortunate incident at the University of Rochester reflects the rising trend of cyberattacks targeting educational institutions. In a separate incident, a university in Louisiana experienced a similar attack in March. The University of New Orleans suffered a potential cybersecurity breach, resulting in a campus-wide internet shutdown. The university was able to work closely with state cybersecurity experts to address the situation and minimize potential data exposure.
University of Rochester urges its students, faculty, and staff to exercise protective measures including changing passwords, using strong passwords, using two-factor or multi-factor authentication, and checking credit card and bank records. The university also emphasized the importance of promptly reporting any suspicious activity to financial institutions and credit monitoring agencies.
Source of Article