The NEMO® BH Hygienic Pump is employed in the foodstuff, pharmaceutical, cosmetic and chemical/biochemical industries for hygienic applications and optimal cleaning. It is ideal in these settings due in part to its continuous, pressure-stable, gentle and low-pulsation conveyance and in part to its capability of dosing in proportion to speed. The block pump construction with flanged drive is particularly compact and economical to operate.
This pump has open hygienic pin joints, open housing seals, mixing elements on a coupling rod and a heating jacket over the whole stator and pump housing area. All surface areas are polished version to avoid caking of the fluid and to improve clean ability.
The NETZSCH NEMO® BH Hygienic Pump is suitable for all hygienic applications in foodstuff, pharmaceutical, cosmetic and biotechnology industries and especially for viscous media which have to be heated or cooled, because:
the specially designed mechanical seals assure perfectly crevice-free pumping space
the housing and stator are heated the products are conveyed
smoothly
the pump can be cleaned according to the correct process
the pump is reliable in terms of process and operation.
Benefit
The pump can be taken apart quickly using quick-fit connections.
Pump versions
The pump is available in different rotor-/ stator-geometries.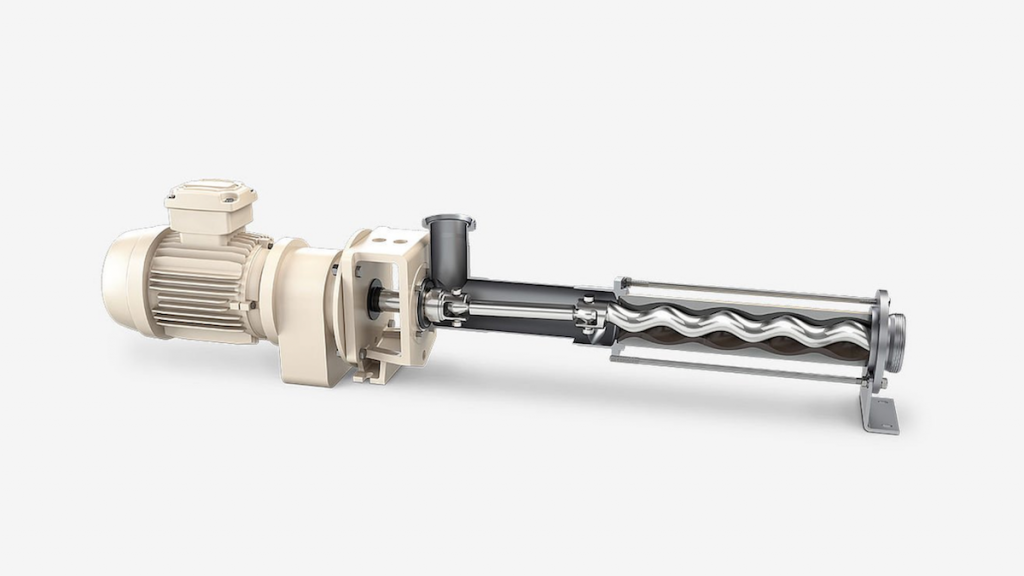 NETZSCH, in its capacity as world market leader in progressing cavity pumps and manufacturer of rotary lobe pumps, develops, manufactures and markets NEMO® hygienic and aseptic pumps and TORNADO® hygienic rotary lobe pumps in the Business Field Food & Pharmaceutical. These pumps guarantee hygienic, smooth conveyance of high-quality and sensitive media throughout all stages of the process.
Click here for more information about the NEMO® BH Hygienic Pump with heating jacketClick here for related articles and newsSearch for pump manufacturers in our equipment guide
Sign up for Pumps and Pumping Systems E-Updates

For more than six decades, NETZSCH has developed, manufactured and marketed positive displacement pumps worldwide. Designed specifically for difficult pumping situations, NETZSCH pumps range in size from the industry's smallest metering pumps to high volume pumps for applications in the oil and gas or mining industries.
Our product range
We've …
Source of Article