Our workplaces are changing rapidly, with organisations redesigning their spaces to be more flexible and hospitable, moving to accommodate hybrid work practices, or simply relocating to downsize. While the reasons for moving are clear, there is often an inconsistent understanding and implementation of change management, which can result in overwhelmed employees, reduced productivity, and the loss of valuable talent, says Tango Matoti, Director of Workplace and Business Development at Tétris Design and Build.
Change is a process, not a switch
A well-defined change and communication strategy is crucial for people to embrace the new and for the spaces to work effectively. While workplace design is an important piece of the puzzle, it's not the only one. Change champions have the challenge of impressing upon their colleagues that the change is for all and not just for some while also managing leadership buy-in to ensure the success of the change. When creating alternative spaces in the working environment, it is important to communicate their intended use and to lead by example. Such spaces should be celebrated, along with the practicalities of use and benefit to staff. Overall, a clear plan can help avoid unforeseen impacts that can quickly add up to losses and protect the investment being made in moving to a new way of working.
Change must be an all-in undertaking
There is more to change management than internal communications and messaging. Although some business leaders might be reluctant to outsource what they consider internal communication to hired consultants, an outside perspective often proves to be exactly what they need, and many organisations have discovered that the same design experts they collaborated with in creating their new space were, in fact, their best asset for managing the transition.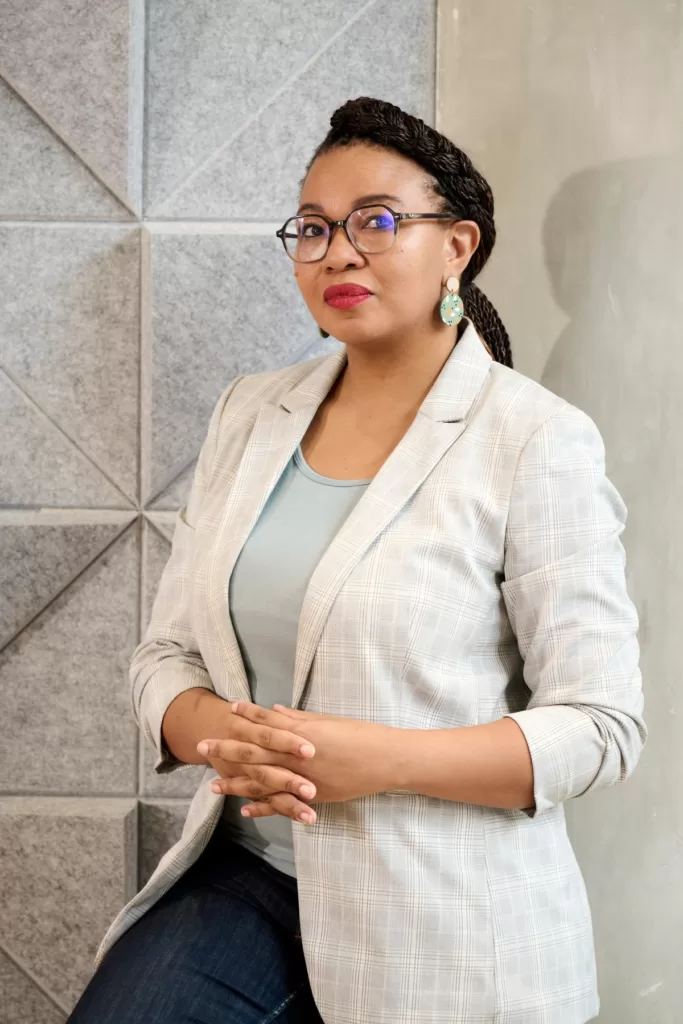 Design firms are now offering change management consultation as an extended service to help businesses face the unfamiliar challenge of a major workplace strategy rollout. This brings together executives, management, and human resources personnel with the marketing department to craft and implement effective communications on everything from optimal use of the new workplace to supporting employee wellness, to successfully adapting to in-person modes after months of working remotely.
Facing challenges when on the move
The biggest challenges experienced are usually resistance to change or disengagement from staff due to lack of involvement, insufficient communication or a 'ship-in/ship-out' management approach. At the heart of it, change management is about involving employees in decision making and solution development. Giving them a voice makes them feel included and more receptive to change. No matter the size of the project, communicating throughout the process builds trust and gives employees time to digest and provide constructive feedback. Ultimately, participation creates ownership.
Recent, real-world workspace change experiences
Client A: Moved from one side of the city to another and transitioned from a traditional enclosed office and open plan office environment to activity-based working with desk sharing ratios.
Client B: Implemented a "Return to Office" project by attracting people back to the office, while introducing hybrid and new other ways of working, within a redesigned office space.
Positive lessons: tips to emulate
Client A:
Early involvement with staff on all levels, through focus groups, surveys, interviews and data gathering.
Continuous feedback loops, with change champions in place to help create excitement about the change.
Client B:
Initial executive buy-in through good strategy, a clear mandate, and a business case for change.
Company-wide town hall for project launch and to introduce staff to change.
Both companies used external consultants, such as workplace strategists, change managers, and project and program managers working with project timelines.
Potential pitfalls to avoid:
Client A:
Appointed change champions that were too senior or busy to fulfill their project obligations at all times. This delayed decision-making and affected overall project progress.
Client B:
Support and buy-in from the senior leadership wavered when it came to the reality of changes affecting them.
Information from change champions was inconsistent, creating passage talk and mixed messaging.
Ingredients for successful change management
Transparency: be clear about the message and need for change. People don't necessarily expect leaders to have all the answers or to be given everything they ask for, but they do expect to be informed and involved in decisions that affect them.
Focus on empathy: Take time to get to know staff and gather data. What is the demographic of the workforce? Most companies have a mix of Gen Z, Millennials, Gen X, and Baby Boomers. Due to different experiences and knowledge, each generation will have different concerns, and the proposed solution should reflect an appreciation of this.
Anticipate Resistance: It is important not to ignore push-back but address it where possible. It might not be possible to win everyone over, but with the right communication, education and patience, most of the time it is possible to change employees' perspectives positively.
Change inspires growth
Change is often tough, but it can also heal. As people, we cannot avoid change and we must embrace a new reality in the way we live, work and play. Many changes have been forced rather than chosen as a result of the pandemic, but we now have the power in our work environments to control some of the changes that affect us. In the same vein, employers have the opportunity to positively lift employee well-being through change management. Change can be grueling, but if managed well, it can be one of the most powerful catalysts for improving staff health and well-being, contributing effectively to employee loyalty and retention.
About Author: Tango Matoti, was recently appointed as Director of Workplace and Business Development at Tétris Design and Build.
Source of Article