The Goodwood Festival of Speed runs 13-16 July this year and it is a destination event for anyone who appreciates two-, three- and four-wheeled mobility and its glorious history.
Not surprisingly, Bonhams' annual auction that accompanies the Festival of Speed always throws up interesting automobiles, from a 7.1-Litre Mercedes-Benz 38/250 SSK, to Fangio's W196R Silver Arrow to Tim Birkin's Blower Bentley to a Scuderia Ferrari Fearsome Four Nine. Bonhams' FOS lot list always contains a number of unexpected delights and this year is no exception.
One of the most interesting cars set for the Goodwood Festival of Speed sale on 14 July 2023 is a thoroughbred with a nuanced history almost as intriguing as its most famous owner – an actor with serious "box office", comic genius, a rampant philanderer and an automotive enthusiast with a penchant for fine cars but the attention span of a goldfish – Peter Sellers.
Sellers is generally regarded as the greatest comic genius to emerge from Great Britain since Charlie Chaplin, and this obituary to Sellers in the L.A. Times perfectly captures many of the facets and eccentricities of the man.
As he did with women, Sellers fell in love with, then discarded cars at such a rate that his friend and fellow "Goon" Spike Milligan, sometimes referred to them as "Peter's metal underwear" because he changed them with such frequency. This car was one of them. It's an Aston Martin DB4 GT that Sellers drove during the filming of the 1963 movie, "The Wrong Arm of the Law" , became enchanted with, owned it for a short time, then … didn't.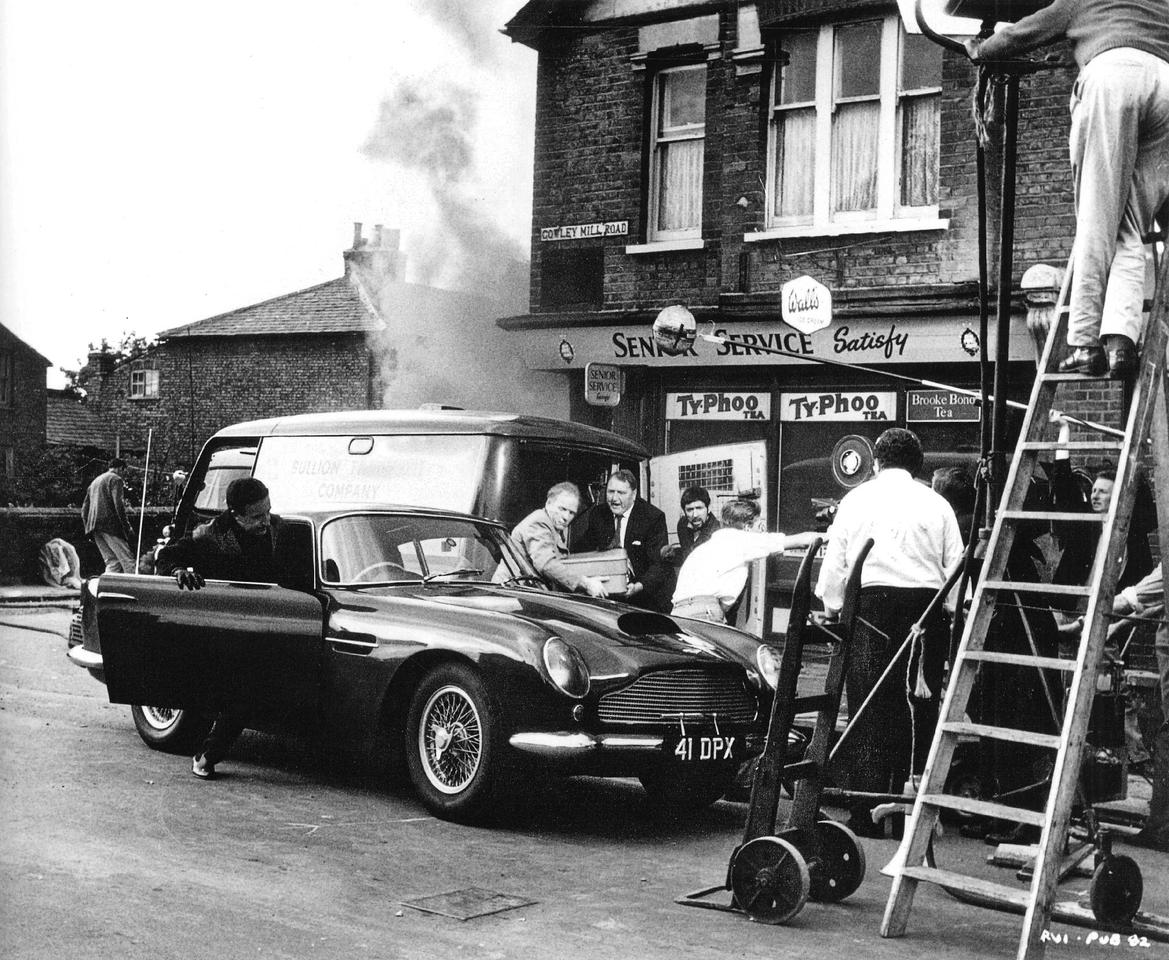 The Aston Martin DB4 GT in question has had a life more interesting than most humans, having spent its first year of life as a "demonstrator" for Aston Martin dealer Ken Rudd, though the stories of what roles it played are plentiful and seemingly far-fetched that most of them could easily have been figments of Sellers' drug-fueled imagination.
The car was most definitely one of the initial Aston Martin beauty cars, and legacy imagery of "41 DPX" is still available in the Aston Martin Media Library. There was also a stronger than usual relationship between Aston Martin and Aston Martin dealer Ken Rudd, the racing driver who made good as an AC dealer and tuner, going on to build the famous Ruddspeed brand that is now housed in the Aero Club House & Control Tower at Brooklands racetrack.
Rudd was the driver who performed the stunts in the movie, he also appears in the movie as one of the gang, and he was known as a fast-talking, fast-driving, larger-than-life character who could make things happen. Rudd is now gone, but it would be fascinating to speak with him to understand what really happened with this car, whether it was the car that performed the flying feat over the railway bridge (see main image for the article), and what was done to it that required the engine to be replaced by the Aston Martin factory.
It is mentioned in the two auction descriptions (RM Sotheby's in 2018 and Bonhams in 2023) that "41 DPX" wasn't the car that was used for the famous bridge jump in the movie, but there's no record of which other car was used and there's a whisper that it indeed was the car used in the bridge scene.
No-one is prepared to go on the record to say what really happened to the engine of "41 DPX" that caused it to be so badly damaged that it was returned to the factory and the engine block changed, but the official service records notation that "repairs carried out following fire" seems unlikely given that only the engine block was changed, and the remainder of the engine remains original as it left the factory in 1961. If there had been a fire, wouldn't those bits have been the first to burn, and where is the fire damage?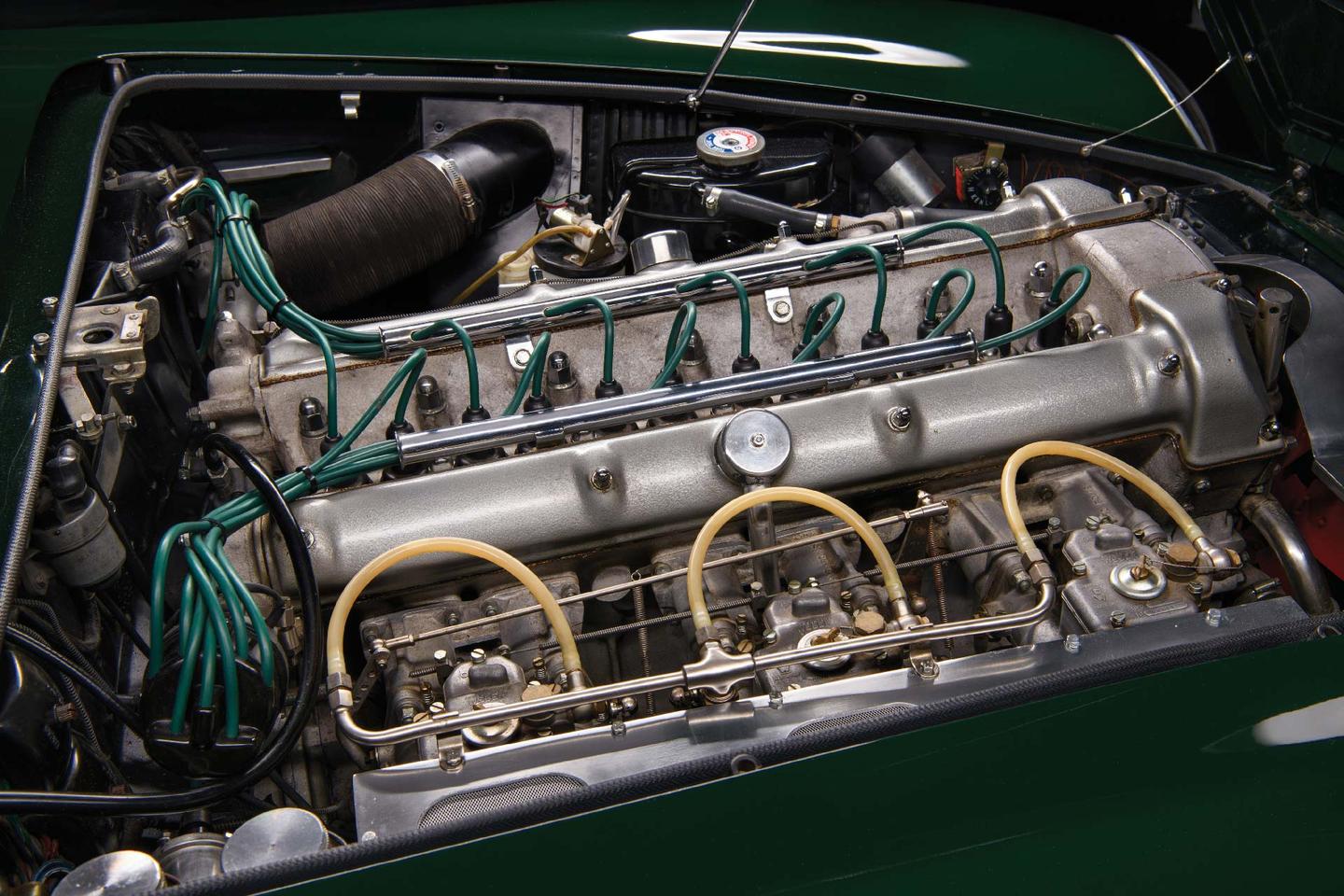 Anyway, what happened back then doesn't really matter because the car is near perfect now and it all just adds to the mystery of a fascinating provenance, which culminated in this being the only one of 93 Aston Martin DB4 GT examples with a factory-fitted 4.0 litre engine.
It would have hence been one of the fastest road cars in the world in its day.
The DB4 had taken the mantle of the world's fastest production car from the 1950s glamour car, the 140 mph Mercedes Benz 300 SL Gullwing. The DB4 produced 240 hp and had a top speed of 141 mph (227 km/h – as tested by Autocar magazine in 1961).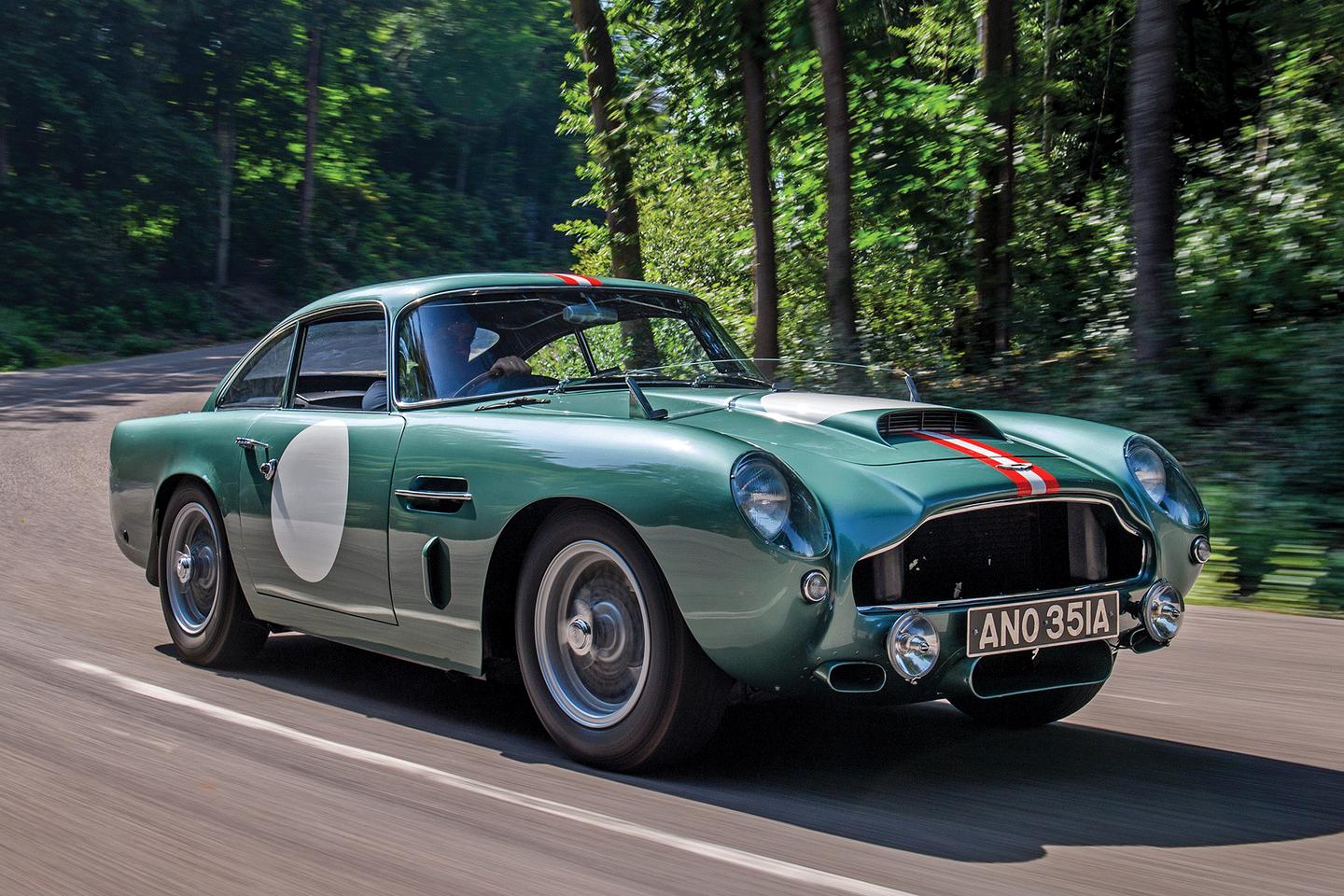 The DB4 GT was a lighter, shorter, 302 horsepower version of the DB4 and was timed at 152 mph (245 km/h) by Autosport in December 1961. The aluminium body was thinner, the wheelbase was shorter, and the range-topping 3750 cc engine produced 302 hp.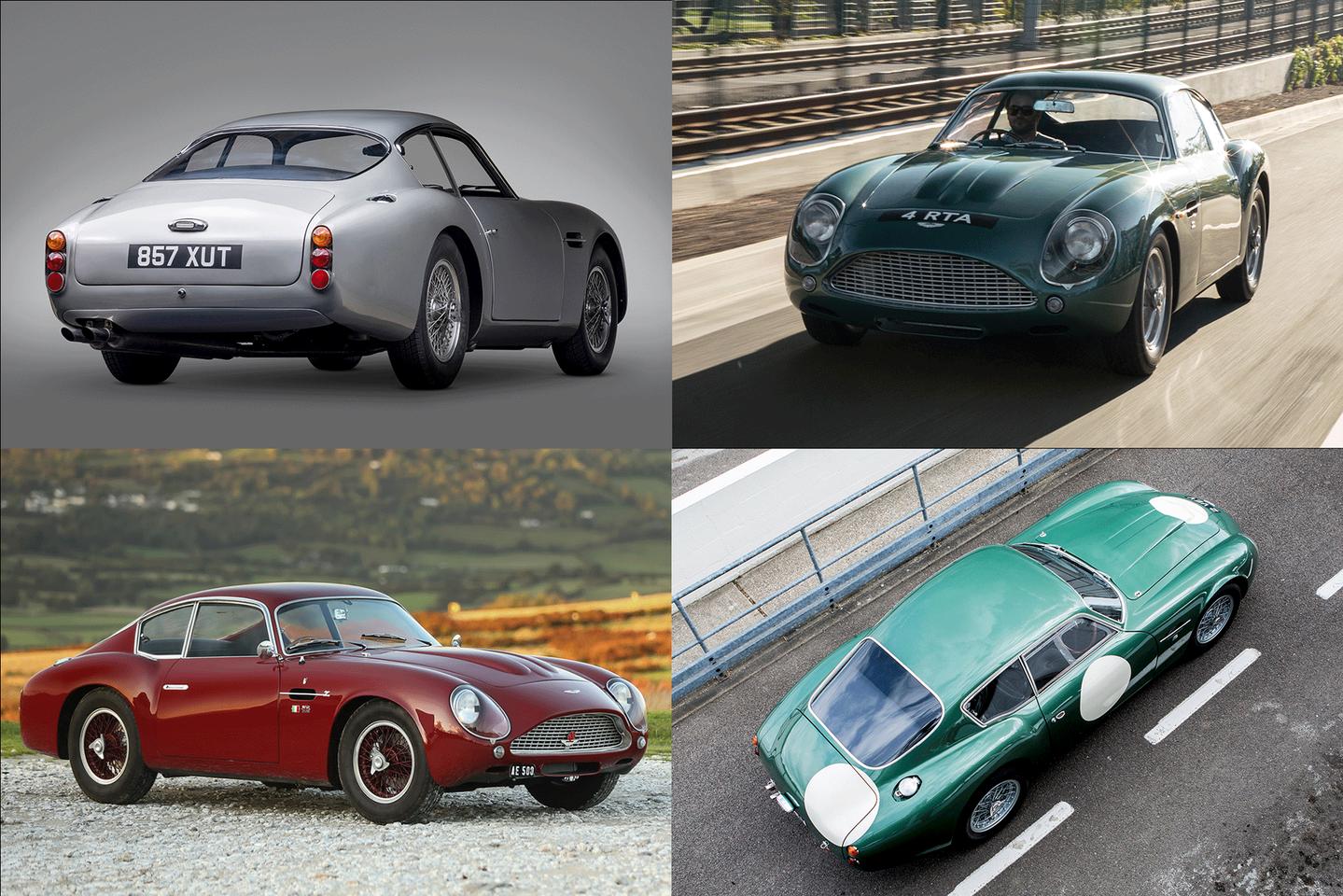 The Aston Martin DB4 GT Zagato became the world's fastest production car when it was timed at 153.5 mph (247 km/h), deposing the DB4 GT with its lighter weight, slipperier body and 314 hp (234 kW) engine, and giving Aston Martin three consecutive unofficial but very important accolades that were very relevant to the world in the "Swinging Sixties" when fast and free was suddenly important. When the next model, the DB5, became synonymous with 1960s box office juggernaut James Bond, Aston Martin was prime time premium.
So what is it worth?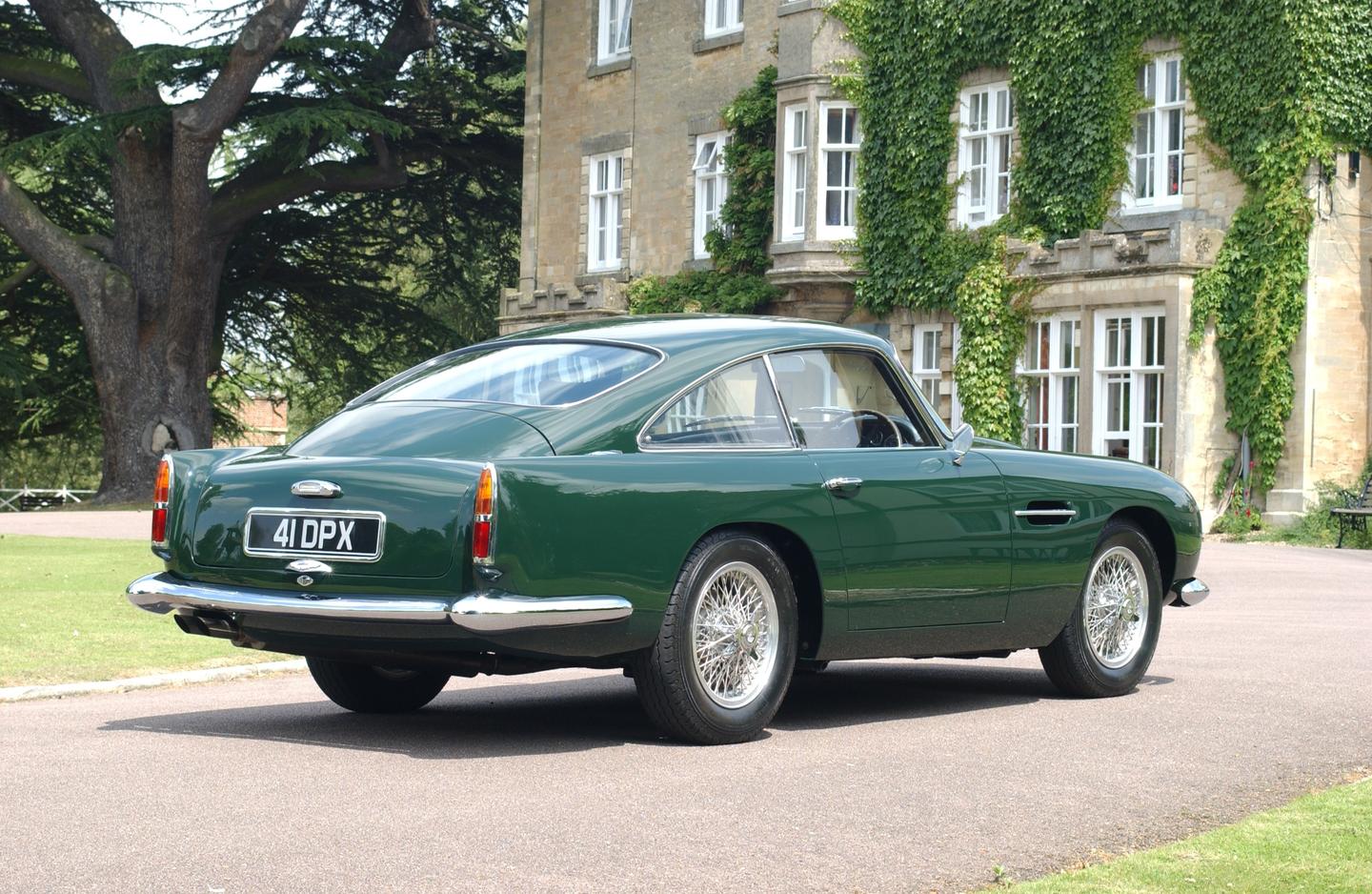 In my humble opinion, the Aston Martin DB4 GT (IMCDB link) that was used in the 1963 movie "The Wrong Arm of the Law" (IMDB link) ticks all the boxes to be worth more than the GBP £2,200,000 to £2,600,000 (USD $2,800,000 to $3,400,000) official estimate.
Detractors might argue that it failed to sell at auction in 2018, but the expectation was then much higher at GBP £3,000,000 to £3,400,000 (USD $3,800,000 to $4,400,000 at that time) and it failed to meet reserve.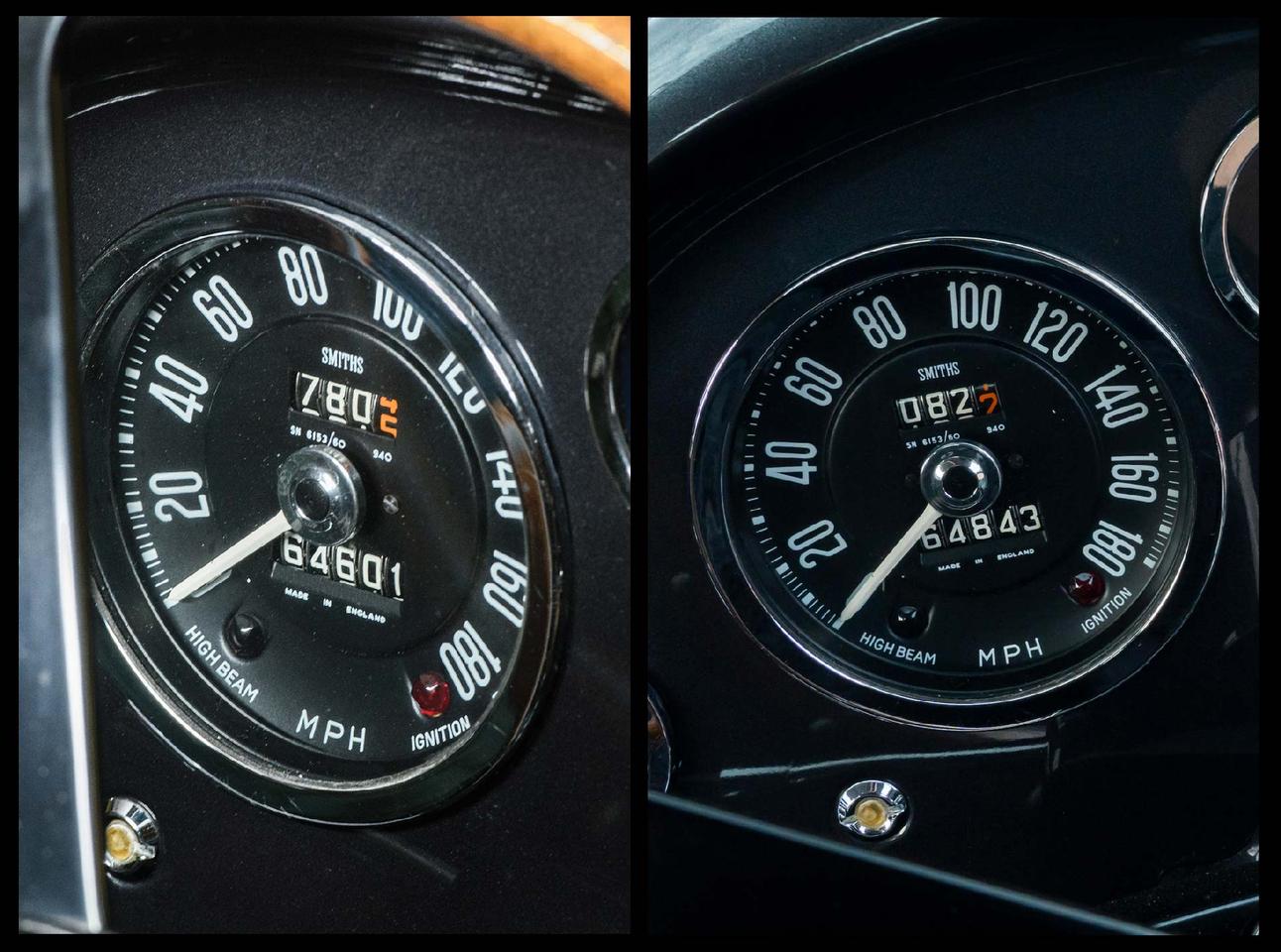 On 14 July 2023 the expectations are a million dollars less than they were five years ago.
Now to be fair, things have changed dramatically in the last five years: there's been a global pandemic, Europe is consumed by war, the world is gripped by economic uncertainty, climate change is beginning to bite and there is little justification for optimism.
On the other hand, five years ago Lawrence Stroll was a Canadian billionaire with a track record for building fashion brands and a son who was building a promising career in Formula One. A year later Stroll purchased Force India F1 team, renamed it as Racing Point, then took control of Aston Martin, rebranded his F1 team as Aston Martin and began launching a new generation of highly desirable road cars.
If there is one really big difference from five years ago, Aston Martin is now a marque in the ascendancy.
In the most visible motorsport event in the world, Aston Martin is now more than matching Ferrari and Mercedes-Benz and promises to continue to do so for the foreseeable future. Stroll has struck a deal for Honda engines for his racing cars and hence it is reasonable to assume that the previously exclusive deal with Mercedes-Benz for road car engines might not be exclusive for much longer, and the Aston Martin brand will begin forging its own way in the world once more.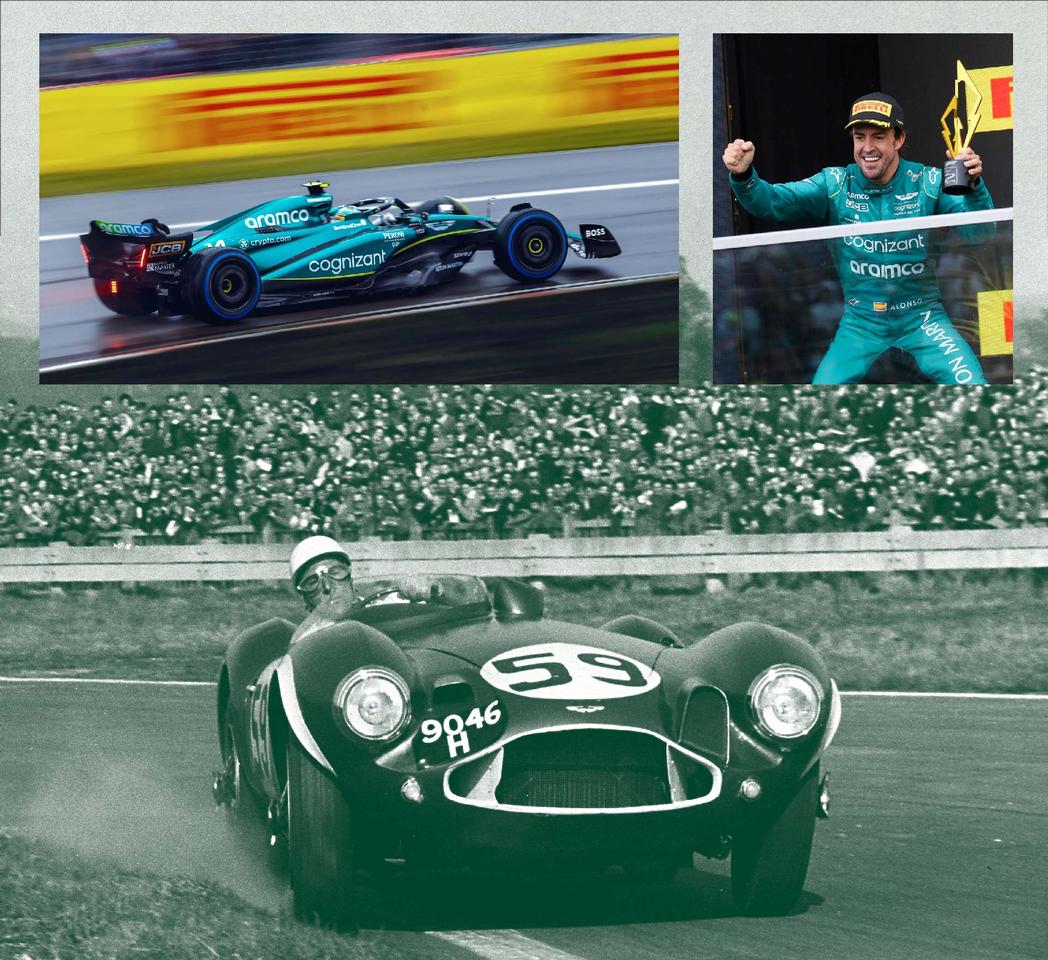 Look at any list of the world's most valuable collectible cars, there are no brands that are not currently relevant. Hence the redemption of the once stellar Aston Martin brand name gives it a solid footing for the future and augurs well for the resale values of iconic collectible DB models such as this.
There is another major difference between now and five years ago that is distinctly in favour of this car, and that's economic security in the face of a continuation series. Continuation models became a must-have for British brands a decade ago with Jaguar, AC, Bentley, Lister, Alvis and Aston Martin rolling out new-old models every month.
The last time this car went to auction with RM Sotheby's in September 2018, Aston Martin had just finished building 19 DB4 GT Continuation cars at USD$1.9 million apiece, and no-one was quite sure what the 2017 models might do to the resale value of the 75 non-Zagato DB4 GTs built between 1959 and 1963. The laws of supply and demand are not entirely immutable, but a 25% increase in supply was bound to make a difference.
Remarkably, given a few years of hindsight, prices of genuine in-period DB4 GTs went up, and the only indication of DB4 GT continuation model resale value so far is the result of a no-miles, perfect continuation model that went to auction at Bonhams' Quail Lodge auction in August 2021. Bonhams has removed the price from its web site with just the notation "sold" but Classic.com is reporting that the car sold for $995,000, which is approximately half what the vendor had paid four years prior.
Source of Article