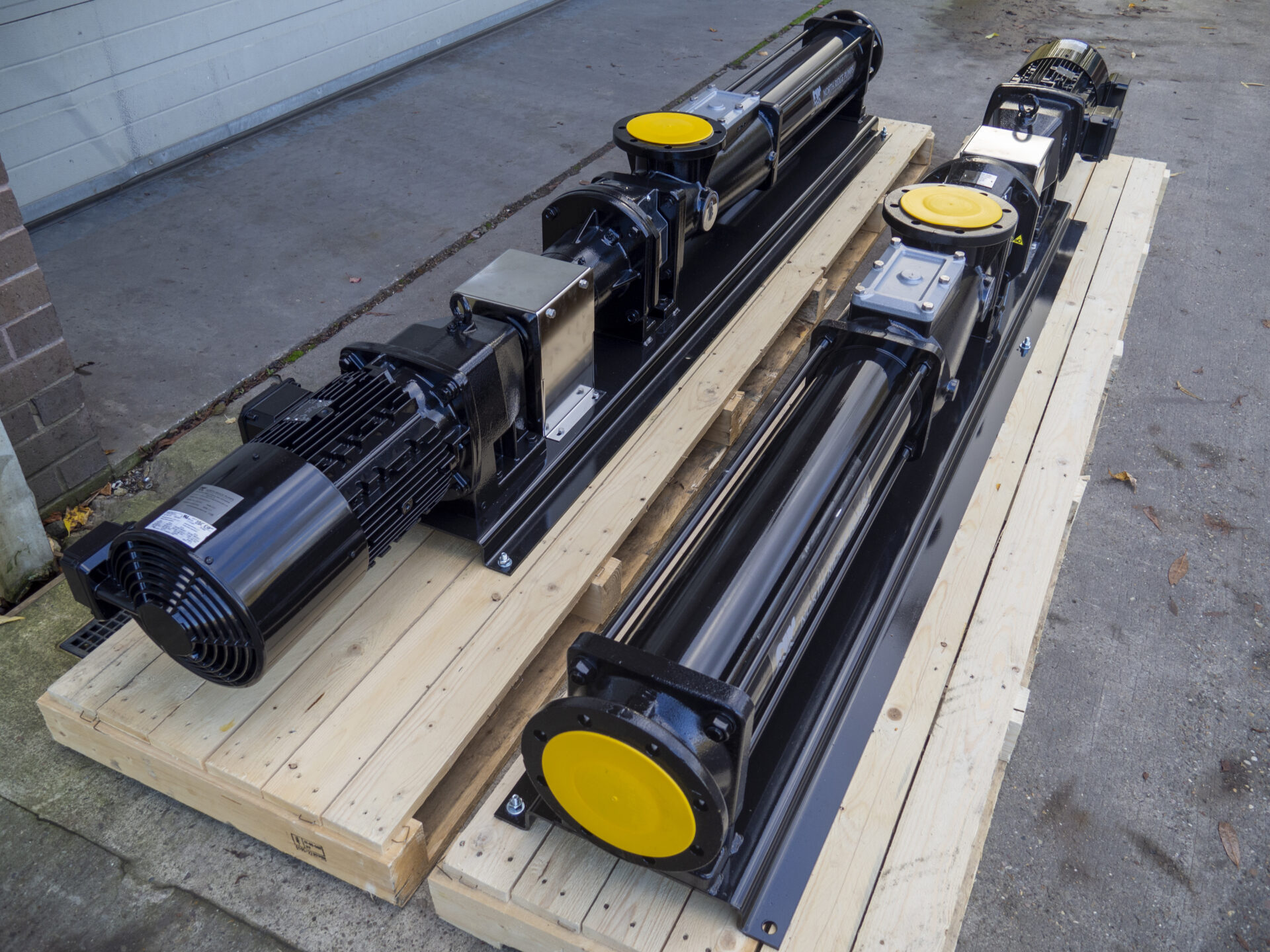 In one of our latest project we focus on the specific requirements of a client in the infrastructure construction sector who faced challenges boring tunnels and using bentonite slurry.
We will explore the characteristics and applications of bentonite, as well as the client's need for an urgently required injection pump.
Bentonite and Its Applications:
Bentonite, also known as bleaching clay, is a naturally occurring clay with various construction applications, including tunnelling, piling, foundation works, and ventilation shaft construction. It serves as a lubricant for drilling and tunnelling, aiding in the removal of cuttings and water from drilling equipment.
The unique property of bentonite is its ability to absorb water up to ten times its weight without altering its consistency enabling reuse multiple times before being cleaned for reuse via filter presses.
Bentonite is particularly useful in preventing the collapse or failure of structures in unstable soils or near aquifers. It is also used in geological explorations involving soft rock. Additionally, bentonite can be combined with other materials, such as cement, to form a grout used in tunnel boring machines during construction operations.
Client's Requirements:
Our client was engaged in the construction of tunnels measuring 8 km and 16 km, sought to replace their aging progressing cavity pumps installed within a tunnel boring machine (TBM). The existing pumps had reached the end of their lifespan, prompting the contractor to consider alternatives to their current brand.
The client desired a wider flow range, from 2 m³/h to 32 m³/h, while maintaining flow consistency under pressures up to 10 bar. To achieve this, modifications to the existing motor specification were necessary, including the addition of an inverter-driven motor and additional fan cooling to accommodate low flow requirements.
Bentonite Pumping in Tunnel Boring Operations:
In tunnel boring, bentonite is pumped ahead of the TBM's cutter head to facilitate excavation under varying soil conditions. The soil may range from clay to solid, loose to shale-like, and may contain gas or experience high pressure, such as when tunneling beneath bodies of water. Bentonite assists in absorbing cuttings from the cutter head and regulates pressure at the machine's front to balance earth, soil, and water pressures.
Tunnel boring machines create two chambers: an excavation chamber and a working chamber. Progressing cavity pumps and ball valves regulate the flow of bentonite into these chambers, ensuring balanced pressure at the machine's front. The excavation chamber is entirely filled with bentonite, while the working chamber is approximately two-thirds filled through 2″ lines using a rotary coupling.
Once the bentonite has coated the tunnel walls, concrete ring segments are installed for stabilization. In this application, the viscosity of the bentonite was around 100 cps, rather than the maximum potential of 24,000 cps.
Our Solution
To meet the client's requirements, we selected two DN125 – 5″ Horizontal Progressing Cavity Pumps from our JN range. These pumps can handle flow rates of up to 600 m³/h and pressures of up to 48 bar.
The design of these pumps differs from others, as they are supported by a separate robust bearing housing that carries the load during heavy-duty pumping operations. This design prevents radial forces from being absorbed by the motor bearings. Additionally, the pumps feature an oversized inspection port, enabling easy examination and clearance of blockages without disassembly.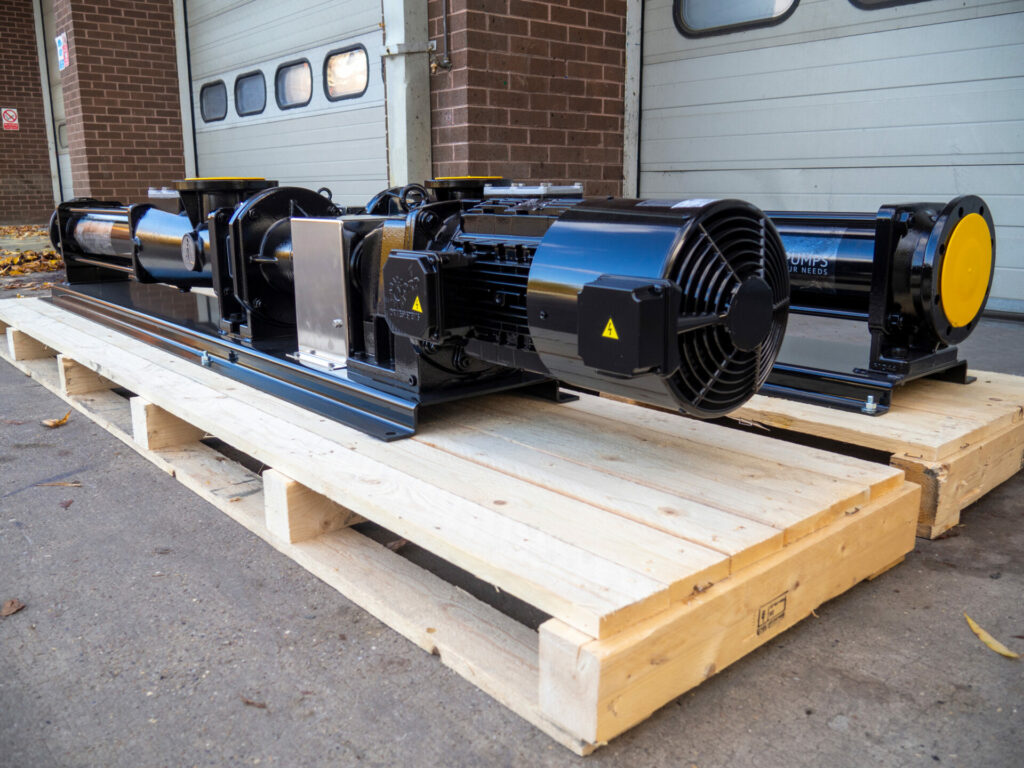 The pump casings were manufactured in cast iron, while the rotors were cast in AISI420B, a hard-wearing stainless-steel variant. This choice ensures durability when encountering solid or abrasive particles during operation.
The oversized design allows accommodation of solids up to 46 mm, and the pump's rotation speed ranges from 38 to 260 rpm, minimizing wear. The pumps were assembled and delivered within a 12-week timeframe.
If you have an application involving the transfer, circulation, or injection of viscous solid-laden liquids, please reach out to us via Live Chat on our website www.northridgepumps.com, Email or call +44( 0) 1773 302 660.
This article is published by
North Ridge Pumps are a manufacturer and distributor of a wide range of pumps to cover most applications. Our ranges include; centrifugal, multistage, vane, peristaltic, screw, gear, air operated diaphragm, vertical immersion, submersible, barrel, flexible impeller and side channel. Our pumps are available in cast iron, stainless steel 304, stainless …

Source of Article