Oracle, SUSE and CIQ are teaming up to compete with Red Hat in the enterprise Linux market. Find out what the Open Enterprise Linux Association is all about.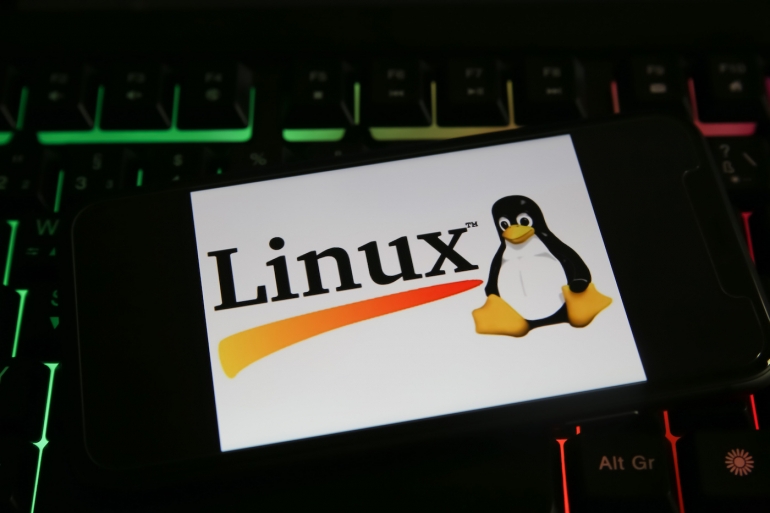 The creation of the Open Enterprise Linux Association on Aug. 10 shows Oracle, SUSE and CIQ (maker of RockyLinux, which is based on Red Hat Enterprise Linux) taking a stance to promote open source and their competing products against Red Hat's new policy for Linux distributions. The new trade organization was created after Red Hat made the source code for Red Hat Enterprise Linux subscription-only. OpenELA's goal is to "encourage the development of distributions compatible with RHEL by providing open and free Enterprise Linux source code."
Jump to:
What happened to RHEL?
On June 21, 2023, Red Hat announced in a blog post that its CentOS Stream, a Linux distribution that sits between upstream and downstream development, would now be the sole location for public RHEL-related source code releases. Previously, Open Enterprise Linux source code was open source.
On June 26, 2023, Red Hat vice president of core platforms Mike McGrath wrote a blog post to address the anger users felt over the change.
"We've been called evil; I was called an IBM exec who was installed to turn Red Hat closed source," he wrote. Red Hat was acquired by IBM in 2019. Before that, CentOS Stream was limited compared to its predecessor, the free downstream distribution RHEL copy CentOS.
"Red Hat uses and will always use an open source development model. When we find a bug or write a feature, we contribute our code upstream. This benefits everyone in the community, not just Red Hat and our customers," McGrath wrote.
Oracle's blog post on the subject on July 10, 2023 positioned IBM as the driving force behind closing off CentOS from the community and summed up the conflict from its perspective as an attack on alternatives.
SEE: Rocky Linux, AlmaLinux and Oracle Linux are all among RHEL's competitors. (TechRepublic)
"CentOS had been a very popular free RHEL compatible distribution. In December 2020, IBM effectively killed it as a free alternative to RHEL," wrote Edward Screven, chief corporate architect, and Wim Coekaerts, head of Oracle Linux development. "Two new alternatives to RHEL have sprung up in CentOS's place: AlmaLinux and Rocky Linux. Now, by withholding RHEL source code, IBM has directly attacked them."
Is it a matter of paying developers?
Red Hat also positioned the problem as one of the community working for free while Red Hat pays developers: "I feel that much of the anger from our recent decision around the downstream sources comes from either those who do not want to pay for the time, effort and resources going into RHEL or those who want to repackage it for their own profit," McGrath wrote.
"At Red Hat, thousands of people spend their time writing code to enable new features, fixing bugs, integrating different packages and then supporting that work for a long time … We have to pay the people to do that work," McGrath wrote in the blog post.
Oracle responded in its July 10 post, positioning itself as both a competitor and a hub for the open source community: "You say that you don't want to pay all those RHEL developers? Here's how you can save money: just pull from us. Become a downstream distributor of Oracle Linux. We will happily take on the burden."
OpenELA also refers to its community as welcoming "freeloaders," a tongue-in-cheek reference to the corporate protest about paying the RHEL developers upon which the community's content is based. In a more serious tone, it refers to open source work as "contributions and enhancements from the upstream community" in its mission statements.
Why was OpenELA formed?
In response, Oracle, SUSE and CIQ formed OpenELA as an alternative to CentOS Stream. They want to deliver source code, tools and systems the community can modify, but that also positions those companies as rivals for the community's cash.
"Collaboration is critical to fostering innovation, which is why we welcome everyone to be part of this association and help us uphold open community standards," said Thomas Di Giacomo, chief technology and product officer of SUSE, in a blog post. "Together with the open source community we will redefine what it truly means to be open and deliver a stronger future for EL."
"Many large organizations reached out to us to express the importance of community-driven source code for EL that can act as a starting point for compatible distributions," said Coekaerts in the same blog post. "OpenELA is our response to this need, and it represents a commitment to helping the open source community continue to develop compatible EL distributions."
Oracle has made a commitment to keep the binaries and source code for Linux distribution public and freely available.
Developers can expect to see OpenELA's RHEL-compatible downstreams later in 2023. It will focus on RHEL versions EL8, and EL9 and may include EL7. More information can be found in OpenELA's announcement.
Source of Article